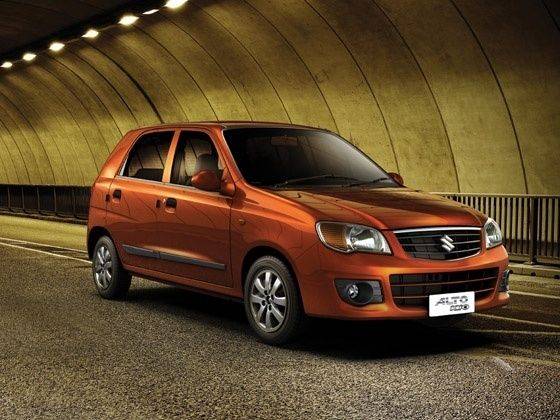 For Maruti Suzuki, India's largest carmaker, this could well be the game changer in the small car segment which makes up for 45% of the market.
The company is working overtime on developing a small two-cylinder 800cc diesel engine along with its parent Suzuki Motor Corp in Japan, three people in the know said. EThas learnt that the engine is codenamed E2, and the Japanese parent is taking the lead for its development. The all-new diesel engine is likely to punch 40 horsepower and may deliver fuel efficiency of 25-30 kilometres to a litre.
People close to the development say testing and validation is currently on in Japan and, if all goes well, the project may come down to India for indigenisation in 6-12 months. According to conservative estimates, it will be ready for a rollout by 2015 in India.
The engine is likely to power the next generation A-Star, or globally Alto, which has not made a major inroad into the country. "The development is at a very initial stage. It is a ground up project, and a lot of effort is being put in. The engine has to deliver the required level of performance, needs to respond ably, deliver on the power as well as fuel efficiency. It will take at least a couple of years or may be more to be ready," said a source in the know.
The Maruti 800 petrol transformed the market in the '80s. If the company is able to meet the desired requirement on the 800cc diesel engine, it will prove to be a tectonic change in the market, said industry observers.
An email query to Maruti Suzuki did not elicit a response as the offices were closed on account of annual maintenance shutdown.
Earlier, in an interaction on the sidelines of the Ertiga launch, Maruti Suzuki Managing Director S Nakanishi had told ET: "It's my dream to see a smaller diesel engine." While refraining from talking about the project, he had added: "The R&D is working on many projects. Electric vehicle, hybrid electric vehicle... that is their job. I don't deny it... they should do it. But the question is when it would be available? And for that we don't have a clear answer right now."
Experts say it is possible with fast-changing technology, but the key lies in selling the engine at the right cost.
"It is very tough to develop a smaller engine and tune it to perfection. It is difficult to turn afour-cylinder diesel engine into three cylinders, but it is tougher to move to two cylinders and yet get the desired power, performance and mileage. And, most importantly, at acost which is affordable," said a senior R&D expert, who did not wish to be named.