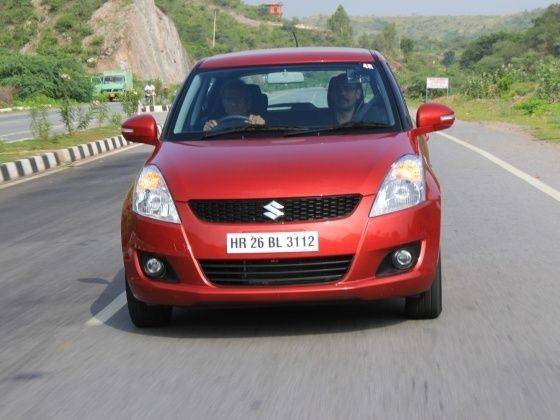 Maruti Suzuki, India's largest carmaker, is scripting a strategy to pole-vault itself to become India's largest exporter of passenger cars, by building a base for manufacturing 3-million cars in five years that includes at least 10 new vehicles across segments, including the light commercial segment.
To implement this ambitious target from ground-up in India, the Japanese parent is slated to put in place a high-level management team that would monitor the progress of the new endeavour.
The multi-functional team includes four Japanese executives from its parent. The team will be led by Osawa Naoki, T Suzuki, Hosai and K Imegawa. An equal number of Indian executives will be drawn from marketing, R&D, sales, production verticals to drive the change.
According to sources these new initiatives were mandated by Osamu Suzuki, chairman of the parent Suzuki Motor in a recent meet in Delhi on January 25.
Under this plan, a highly placed executive, having direct knowledge of the matter, alluded that Maruti Suzuki is slated to roll out 10 new vehicles - comprising premium cars, SUV and light commercial vehicles - in next five years under a strategy coded 'Working Together'.
The Japanese carmaker and its Indian subsidiary will pool together its resources to generate new platforms and models for the future. According to two sources, the move to build new capacities will also enable the carmaker to retain market leadership in India at competitive prices for overseas markets. An email query to the office of the Indian subsidiary did not elicit any reaction. The company "declined to comment".
Suzuki owns 54.2% in Maruti and is ranked the 10th largest carmaker worldwide. Its market share in India declined to a historic low of 37.76% in calendar 2012, down from the high of 44.64% in 2010.
The company plans to make India a global manufacturing hub for Suzuki. The mega strategy would also check the growing competition from traditional rivals and new global players like Nissan, Volkswagen, Renault and Fiat that have eating into its pie.
Maruti contributes more than a third to SMC's global sales and about 40% to its global profitability. But with demand shifting globally to emerging countries, SMC is forced to make India its focus.
Maruti made more cars than the 10.61 lakh vehicles SMC manufactured in Japan in 2012. The Indian subsidiary produced 10.63 lakh vehicles last year of the total 28.93 lakh vehicles Suzuki produced globally.
Suzuki had pulled out of the US on sustained losses, where it was the smaller carmaker and also scored lowest on quality. It suffered accumulated losses of $346 million in the US at the times when it announced the decision to exit the US market.
The reverses in the US market would further affect the Japanese facilities that remain under-utilised on the back of shrinking demand in developed markets like Japan, Europe and the US.
SMC exported cars to US market from Japan and sold around 21,000 vehicles in the first 10 months of 2012, before it announced the withdrawal in November.
Also read: Maruti Suzuki Ertiga : Road Test