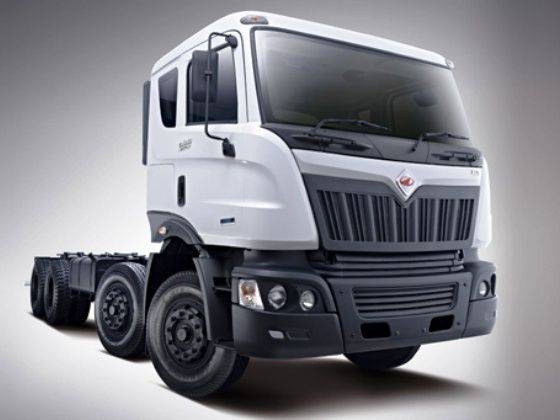 Auto giant Mahindra & Mahindra (M&M) is in advanced negotiations to buy out its American partner Navistar's stake in the 51:49 commercial vehicle joint venture Mahindra Navistar Automotives Ltd (MNAL). According to sources, the negotiations are almost complete and an announcement is expected shortly.
Navistar has been facing financial troubles back home in the US and is "not able to remain invested in a JV that's currently losing money," said a top auto industry source. "As a result they have now decided to opt out." M&M and Navistar invested a total of Rs 900 crore in equity in the JV so far. The truck and bus maker's production unit is part of M&M's Rs 4,000 crore integrated Chakan plant, which also builds other M&M products. When contacted , an M&M spokesperson refused to comment.
This isn't the first time Mahindra is buying out one of its JV partners. In 2010, it bought out partner Renault three years after signing the JV agreement with the French major that brought the Logan car to India. Sources say navigating the cyclical slump in India's commercial vehicle market was tough for Navistar which is battling financial problems in its home market. Sources also say, post the buy out, M&M may be open to a fresh alliance with a global commercial vehicle company.
Currently a Rs 1,200-crore company, MNAL was formed in 2005 when M&M and International Truck and Engine Corporation - the operating company of Navistar - entered into a JV to manufacture light, medium and heavy commercial vehicles for India as well as global markets. The idea was to address every segment of the commercial vehicle market from 3.5 tonne GVW to 49 tonne GCW with variants of passenger transport , cargo and specialized load applications.
MNAL rolled out its 5000th vehicle in June this year and company officials have been quoted saying they expect to hit peak capacity of 50,000 units a year by 2015 or 2016. Its current share of the Indian truck market- dominated by Tata Motors and Ashok Leyland - is less than 3%.
Also read: Mahindra Navistar Transport Excellence Awards