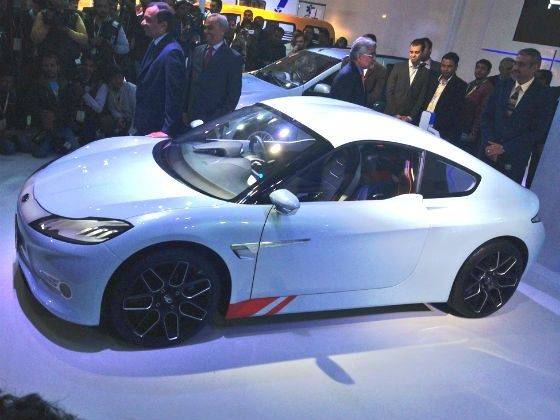 According to reports, Mahindra Reva, the electric mobility division of Mahindra and Mahindra (M&M), will launch the two-door, two-seater electric sports car- Halo, in Britain by 2016.
The reports state that Mahindra Reva is holding feasibility studies for the car's launch in India, but a bulk volume of the niche car would come from exports. If the car is launched in India, then its pricing can be expected to be around Rs 30-35 lakh. The company also plans to launch Mahindra Halo in Europe by the end of 2014.
The design concept of the Mahindra Halo is more rounded rather than radical or edgy unlike other sports car. The car sports a short chassis, an aerodynamic body and a driving-centric design. The cockpit of the Halo features a multi-touch screen and contoured leather seats. The car has been designed by Mahindra Reva's in-house team, which consists of designers from Pininfarina and Bertone.
Powering the Mahindra Halo will be an electric motor developing a power of approximately 141PS. The car sprints from 0-100kmph in 9 seconds while its top-speed is 160kmph. The car maker claims that Mahindra Halo ranges at 200km on its deluxe variant, and about a 150km on its standard variant.
Reports claim that Mahindra Reva will re-enter London after a hiatus of two years. The company plans to hit the roads with a bang, most likely with their export-spec e20, by complying with the safety and driving standards.