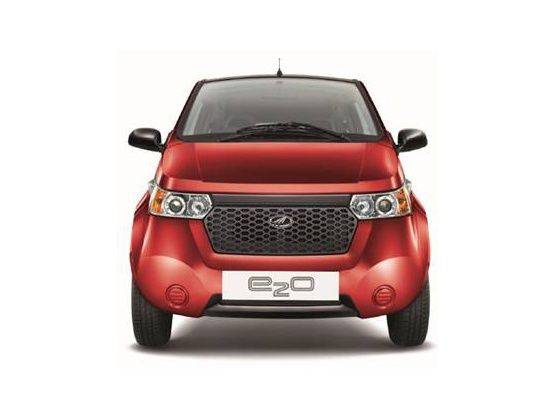 Mahindra Reva Electric Vehicles has named their next generation electric vehicle as the Mahindra e2o. Revealed in 2012 by Mahindra Group Chairman Anand Mahindra, the e2o (pronounced as 'Ee-too-oh') is powered by a set of lithium ion batteries that give the EV a range of 100km on a single charge. The e2o can be charged from any 15-ampere plug point at home or the workplace.
To be launched soon, the e2o will be built at Mahindra's Bangalore plant which is India's first platinum certified automobile plant, with a rated capacity of 30,000 cars per annum.
The e2o named follows the Mahindra Reva philosophy of sustainable living. The 'e' in Mahindra e2o stands for the energy of the Sun, the '2' stands for 'to' signifying the connected technologies in the car, while 'o', represents 'Oxygen'. The e2o meets Mahindra's 5 Cs framework: Clean, Convenient, Connected, Clever and Cost Effective. According to the company, this is the first step in the creation of an entire electric vehicle value chain and ecosystem by the Mahindra Group.
Chetan Maini, Founder and Chief of Strategy & Technology, Mahindra Reva Electric Vehicles said, "The Mahindra e2o is a very real solution to power personal mobility for a sustainable future. Based on the Mahindra Group's 5 Cs reference framework, this truly is a technologically advanced mobility solution for the future. Besides being a true friend of the environment, the Mahindra e2o also brings to the Indian consumer cutting-edge technological innovation that will help them remain connected in a convenient and cost effective manner."
Also read: Mahindra Reva NXR to launch on January 13