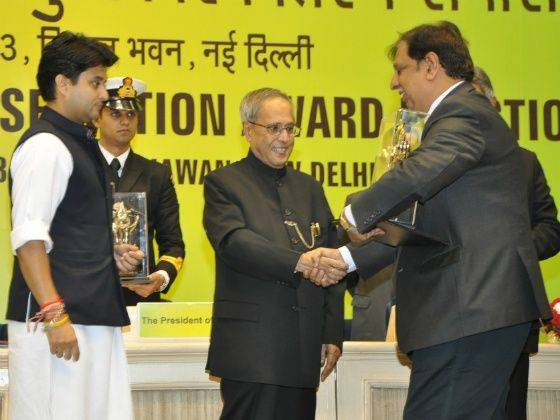 Mahindra's Zaheerabad plant in Andhra Pradesh is the most energy efficient automotive manufacturing plant in India. The company received the National Energy Conservation Award for 2013 for its energy conservation efforts, making it their third award in as many years. Mahindra says that it has managed to reduce Specific Electricity consumption by 18 percent and Specific Thermal Energy consumption by 29.96 percent during FY 2012-13.
The award was presented by the President of India, Pranab Mukherjee. Pravin Shah, Chief Executive, Automotive Division, Mahindra & Mahindra said, "It is our privilege and honour to receive such a prestigious award from the Honorable President of India. This recognition validates our efforts in sustainable manufacturing to offer value to our customers and thereby benefit the society at large. At Mahindra we are committed to our vision of a cleaner tomorrow through a frugal and innovative approach to automotive manufacturing."
Mahindra's Tractor plant in Zaheerabad was the first automotive manufacturing plant to be set up in Andhra Pradesh.