Mahindra readies sub 4-metre Bolero
---
In the wake of new government regulations that discourage larger vehicles, Mahindra is working on more compact products for the Indian market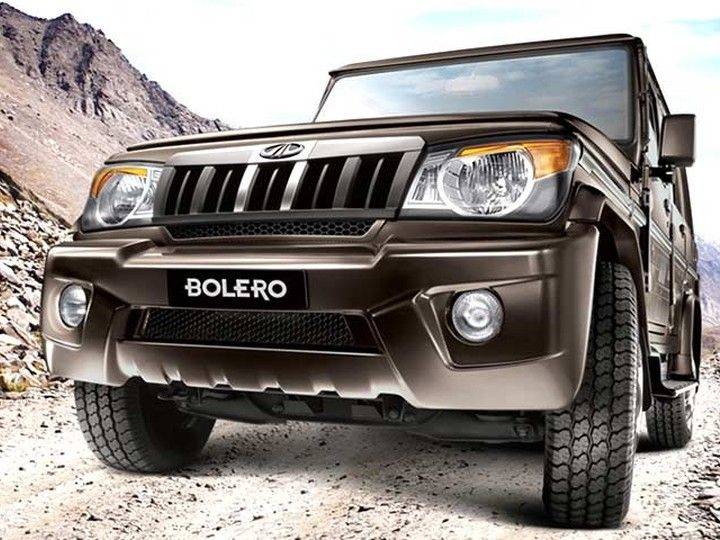 In a concerted effort to work around the Indian government's latest amended tax structure that are pointedly aimed at discouraging the production and sales of larger vehicles, Mahindra & Mahindra is silently working on creating smaller products for the Indian market. Mahindra, which specialises in utility vehicles and SUVs, is one of the companies most adversely affected by the new ruling.
To this end, ET Auto reports that Mahindra is working on a sub 4-metre variant of its Bolero utility vehicle. Although the TUV 300 and KUV 100 are already sub 4-metre UVs that serve this very purpose, it is believed that the extra cess on large SUVs as well as restrictions on diesel engine capacities makes the Bolero less affordable in its main market-the rural areas where it still remains one of Mahindra's top sellers. Moreover, Mahindra will also be launching the new Mahindra NuvoSport on April 4, taking the tally to three vehicles in the sub-4 metre segment.
The new sub 4-metre Bolero, codenamed U108, will stretch less than four metres and will be powered by a 1.5-litre engine. With this combination the U108 will attract lower levies than the current Bolero which is 4.17-meter long and comes powered by a 2.5-litre diesel engine.
Mahindra is reportedly aiming at producing around 25,000 units of the sub-4 metre Bolero in a year. ET Auto also speculates that the U108 is an intermediate action plan from Mahindra to keep the brand alive before an all-new Bolero hits the market around 2018-19 to meet the new crash regulations.
"This attempt may also help Mahindra make up for a partial margin loss on account of phasing out of incentives at Haridwar plant, without tinkering with the vehicle price. On the other hand, the new variant also helps in keeping the brand alive in the market," one industry insider told the newspaper.
Despite being more than a decade and a half old, the Bolero still remains one of Mahindra's top sellers, routinely averaging around 7,000 units in sales every month. Mahindra is also working on a 7-seat version of the TUV 300, called U302, which will compete with Toyota Innova and U341.