Mahindra Racing Bids Goodbye To Moto3
Nov 14, 2017
Views : 2740
---
The Valencia GP was the last race for the Indian team which made its debut in the Moto3 class in 2012. It still remains the only non-Japanese Asian team to win a Grand Prix race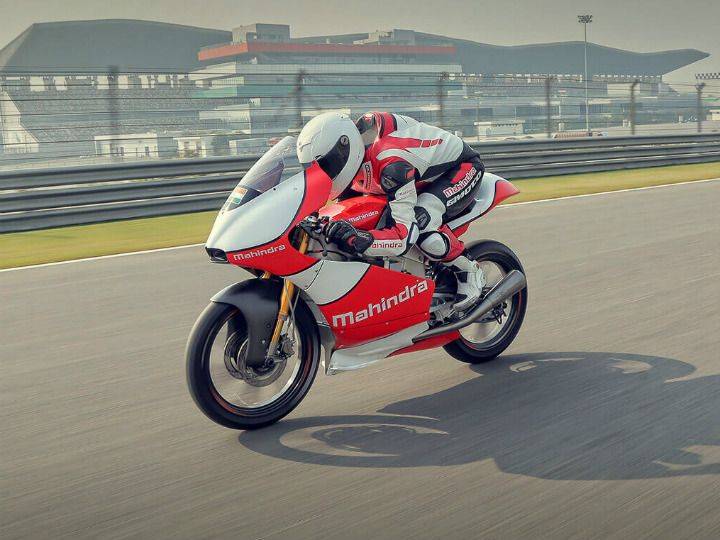 As the last MotoGP race of the season ended in Valencia on Sunday, an important chapter of Indian motorsports also came to an end. Mahindra Racing, which entered the world of motorcycle racing in 2011, wrapped up its two-wheeler racing operations after an impressive run that will be remembered by Indian motorsport fans forever. A formal announcement was made in June 2017 about the Indian manufacturer quitting two-wheeler motorsports as it focussed its attention and resources in Formula E. Also, the two-wheeler business of Mahindra has been declining steadily thereby making it even harder for the company to justify its investment in motorcycle racing. Mahindra joined the junior class of MotoGP in 2011 as a constructor and shifted to the role of an engine supplier in 2015.

Mahindra christened its Moto3 race bike as MGP3O. While it registered few podium finishes as a team, its first race win came as an engine supplier in 2016 when Francesco Bagnaia of Aspar Mahindra won the Dutch Grand Prix in Assen. In its short yet impressive stint, Mahindra Racing started in 123 races and managed to clinch 13 podium finishes, 3 race wins and 3 pole positions. The fact that Mahindra Racing is the only non-Japanese team to win a Grand Prix race speaks volumes of its achievement and the fact that it proudly put India on the international stage of racing.

Mahindra Racing made their debut in international racing by participating in the FIM MotoGP Motorcycle Road Racing World Championship series in 2011. This made Mahindra Racing the first Indian team to participate in the championship. In 2012, it switched to the newly formed 250cc 4-stroke Moto3 class. Mahindra Racing registered their first podium in 2013 and what was even more impressive was the fact that it broke KTM's all-podium finish run in the 2013 season.

In the following year, the Indian team finished third at the 2014 Dutch GP, which was bettered by Binder's second place at Sachsenring before switching to its new role as an engine supplier. 2015 was a difficult year for the Indian team as it registered only one podium finish in France to end the season in a distant third place behind Honda and KTM.

The Indian outfit showed its true potential in the 2016 season where it won two races and finished third in the championship as it narrowed the lead of its rivals. Sadly for Mahindra Racing there wasn't any last hurrah as the 2017 season was one of its worst performances as Honda dominated proceedings by winning 17 of the 18 races in the season! All said and done, we would like to thank Mahindra Racing for taking India to the international stage of racing and making us proud. We are sure it will gain lot of success in the world of four-wheeler racing but we secretly pray and hope that it makes a return to the thrilling world of two-wheeler racing with an Indian rider. What a dream combination that will be, eh? Until then, ciao Mahindra Racing!