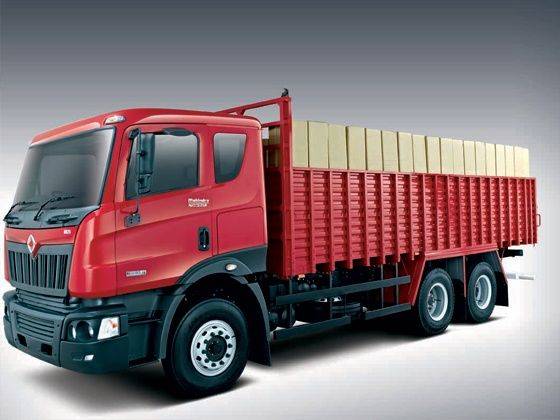 The board of Mahindra & Mahindra has given its loss-making truck subsidiary, Mahindra Navistar Automotive Ltd (MNAL), three years to turn around the business, after its US joint venture partner Navistar decided to sell off their stake in entity for 175 crore.
Since its entry in the market, close to two and a half years back, MNAL has managed to sell just over 6,000 units with a miniscule share in the highly-competitive commercial vehicle space. After having invested Rs 1,066 crore so far (M&M contribution 520 crore and Navistar contribution 546 crore), the truck JV had accumulated losses of Rs 692 crore.
But M&M says it is committed to the venture and will invest another 200-300 crore in the venture to turn it around. There is a concern within the analyst fraternity about the continuing losses in some of the group joint ventures and subsidiaries, including Mahindra Navistar, and how would M&M turn it around.
In a conference call to equity analysts, Pawan Goenka, president, automotive & farm equipment sector, on Thursday said: "The board has given us three years to turn around the business. We will not be buying back the stake, if it did not make sense. We are doing everything we can to reduce losses. We have learnt that it is difficult to sell a truck versus a car. Here the customer needs to be convinced and one has to get into micro marketing. And in a slowing market, it is difficult to convert customers from the leaders, who are currently offering big discounts."
Post the buyout from Navistar, the entity's name will be changed and Mahindra will start selling the trucks in its own name. Navistar will get 175 crore in two parts, two-third when the separation actually happens on receipt of regulatory approvals and 1/3rd five years from that date.
Goenka assures that the buyback has been on a very amicable term and there is full technology support from Navistar for the future.