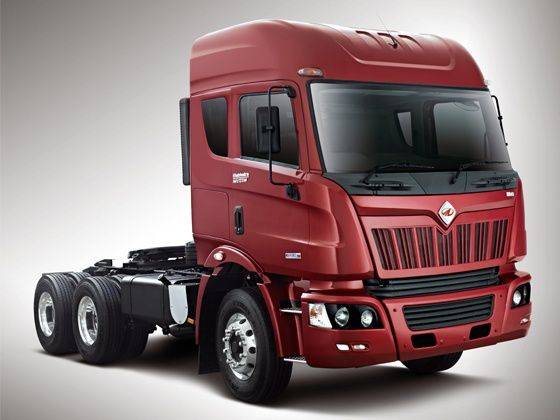 Mahindra and Mahindra and Navistar International Corporation launched the Mahindra Navistar Automotives Limited (MNAL) joint venture in 2005 followed by Mahindra Navistar Engines Pvt Ltd (MNEPL) joint venture. The Indo-American combine had invested Rs 1060 crore in the two JVs to manufacture light, medium and heavy commercial vehicles in India.
However, due to cyclical fluctuations in the commercial vehicle market in India and Navistar's requirements to improve the company's return on invested capital (ROIC) sooner the American company has decided to pull the plug on the JV.
Mahindra has bought out Navistar's 49 per cent stake in Mahindra Navistar Automotives (MNAL) for Rs 175 crore to become the sole owner of MNAL and Mahindra Navistar Engines Pvt Ltd (MNEPL).
The deal is expected to be completed in early 2013 as it is subject to conclusion of definitive agreements and requires regulatory approval in India.
The Navistar group will continue to support Mahindra via a licence agreement to extend necessary support to MNAL and MNEPL for business continuity. The agreement also allows Navistar to continue sourcing components from India while Mahindra would continue to provide engineering services to Navistar.
"While the Indian market has not expanded as we had originally expected and industry challenges there continue in the near term, we still see promise in India going forward. But given Navistar's 2013 priorities, our capital and focus needs to be allocated to other business opportunities in the near term," said Troy Clarke, President and Chief Operating Officer, Navistar. "Mahindra has extensive experience and knowledge of the Indian automotive sector and they are best situated to devote the time and resources required to capitalise on future opportunities in India."
MNAL rolled out its 5,000th vehicle in June 2012, and its current market share of the Indian truck market is less than three per cent. Between April and November 2012, the JV sold 2,482 trucks and buses compared to 1,881 units sold in 2011. However, in the same period, sales of medium and heavy duty buses and trucks (in which MNAL operates) dropped to 1,78,974 units from 2,13,937 units in 2011.
At the moment MNAL is operating at very low utilisation levels as the Indian truck market remains tough to crack for new players, resulting in a loss of Rs 370 crore for the 2012 financial year for both engine and assembly joint ventures.
Also read: Mahindra to buy out Navistar in JV