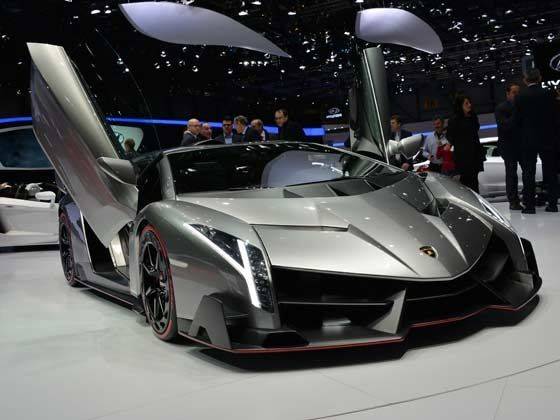 You've got to be someone who is either extremely influential or has so much money to your name that you're net worth is more than the GDP of most developing countries, or both if you want to own a Lamborghini Veneno. While that may seem like a really rare kind of buyer that is born only one in each generation, Lamborghini seems to have found enough of those to have already sold out all the Veneno's they will ever make – yes, all three of them are already sold!
The Italian carmaker builds machines that have generated more drool than Marilyn Monroe in her white dress has generated in all these years and owning any Lamborghini puts you squarely in a group of elite people that automatically have taste. Now imagine how super exclusive the Veneno is since only three are being made, and this is the car that the Raging Bull brand is celebrating its 50th Anniversary with!
The mad men from Sant'Agata say that this is the most outrageously competent Lamborghini that has ever been built and one look at it is enough to not make you doubt them even if they say the Earth is flat. While the stance of the Veneno is still that of a modern-day supercar, there are so many elements on its CFRP body that catch your eye that you could count a new one for the next four years probably! But all that you see happening with the Veneno's body isn't just the unbridled wandering of creative minds at Lamborghini – each surface has the purpose of keeping things as aerodynamic as possible.
After all, when you have the capability of going at 355km/h, you make sure you do it with the least resistance possible. Sitting pretty just ahead of the rear axle is a massive 6.5-litre V12 good for 750 horsepower! With all the carbon fibre and super-secret manufacturing and design processes keeping the weight low, the Veneno accelerates to 100km/h from a standstill in just 2.8 seconds!
That engine itself is concealed under a very suave slit engine cover that also incporates a fin down its spine and flows into the rear spoiler. The diffuser looks like a complex math problem, and overall, the Veneno seems like it carries on the legacy from the Aventador and blows it to near-vulgar proportions to celebrate Lamborghini's 50th anniversary.
In short, the Veneno is more like racing prototype meets concept design exercise – but at the same time is perfectly road legal as well. With so much making this car so exclusively unique, it isn't a wonder then that they decided to make only three of them. It's just too much aggression under that skin for the world to handle at a time!