Kia Motors Reveals New iMT Manual Gearbox For Mild-Hybrid Models
Jun 26, 2020
Views : 3242
---
It comes with a clutch by wire system in place of the traditional unit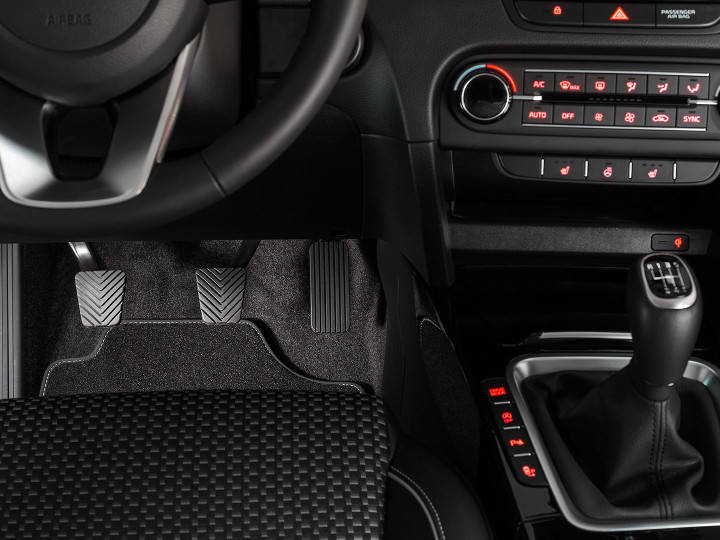 Kia's iMT system allows the engine to switch off while coasting and restart it in gear.
Kia claims it reduces carbon dioxide emissions by three per cent and improves fuel economy too.
It will feature in upcoming Kia mild-hybrid cars.
Kia Motors has revealed the details and specifications of its new iMT manual gearbox technology, which will soon feature in its mild-hybrid vehicles. This gearbox has been developed at Hyundai's technical centre in Germany. So, what's this new iMT technology all about?

For starters, the iMT technology uses an electronic 'clutch by wire' system, which replaces the traditional mechanical unit. It works in tandem with the 48V mild-hybrid system.The working of this system is quite simple. As you start slowing down by taking your foot off the pedals, the mild-hybrid system shuts down the engine before the start-stop system activates, thereby saving that extra drop of fuel.

And if you want to get going again, all you need to do is simply dab on either the accelerator or brake pedal. The car remains in the gear engaged before and the engine restarts at speed thanks to the mild-hybrid system on board. The system is also capable of shutting down the engine and coasting in-gear on the motorway, helping save fuel. In fact, Kia claims this system reduces carbon dioxide emissions by three per cent in real-world driving conditions.

The iMT technology will be offered in the European market first and will be gradually rolled out to other countries. It'll be offered in future Kia models and is likely to come to India if the carmaker launches a mild-hybrid vehicle in the country. The Sonet is the next model Kia has lined up for India that should share its engines with the Hyundai Venue, so a mild-hybrid model option is unlikely to arrive anytime before 2021.
Add Your Comments