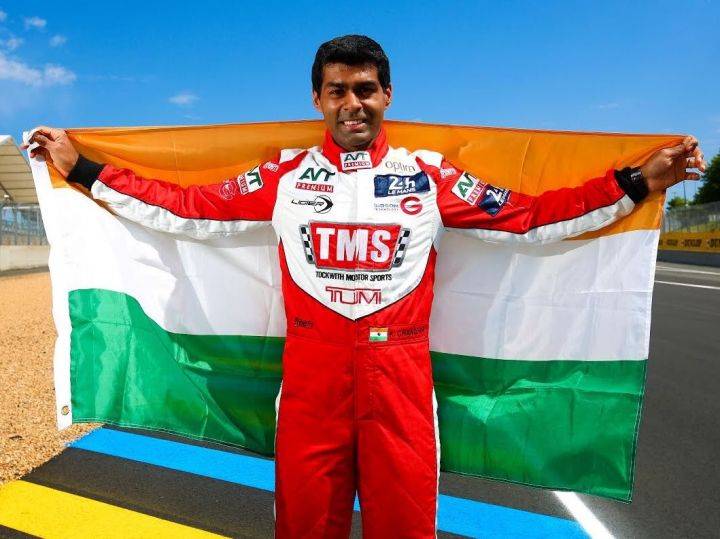 It will be his fifth appearance in what is considered to be one of the most challenging test for man and machine. Karun has a tough task at hand as he is driving for debutant team "Tockwith Ligier" in the LMP2 class. The car Chandhok is driving wears the bright-blue Gulf livery. Chandhok remains the only Indian to compete in this prestigious race. He drove the car last month at the FIA WEC 6 Hours of Spa to get comfortable behind the wheel. He will be sharing racing duties with 17-years old Philip Hanson and the experienced Nigel Moore.
While talking to the press, Karun made few points very clear. He said, "Realistically, I'm with a rookie team and with a rookie team-mate who's 17 years old so it's going to be a challenge to get a strong result. We're in a Ligier chassis and judging by the official test session, we don't seem to have the pace of the Oreca chassis who are looking stronger. It's a 24 hour race and lots can happen so we'll just keep our heads down and work away but I think if we get in the top 6 we would have done very well considering all this"
The grid at Le Mans is divided into four categories - LMP1, LMP2, GTE-Pro & GTE-Am. LMP1 is considered to be the pinnacle of it. However, it is the LMP2 category that is a treat to watch. The competition is very intense and there is always constant action, around every corner. With 25 cars on the grid, Chandhok will be racing alongside several drivers that he has competed against over the years including Bruno Senna, Nico Prost, Nelson Piquet Jr., and Jean Eric Vergne.
At the end of the final qualifying, Chandhok and team managed to secure an overall 27th and a category 20th position on the grid with a lap time of 3min 32.54sec. Tockwith Motorsports, reportedly, have some final changes to do to the car as they are almost eight seconds behind Alex Lynn and team, who have managed to secure pole. They also had some minor issues during the first qualifying run with the car shutting off abruptly in the middle of the session.
It is apparent that the LMP2 grid this year is going to feature one of the strongest lineups, and I am pretty certain that Chandhok and Tockwith have a plan to make the best of it.
The race starts at 6 30 pm, IST on Sunday, June 18, 2017.
Recommended Read
- Kobayashi Sets Unbelievable Record At Le Mans 2017 In The Toyota TS050