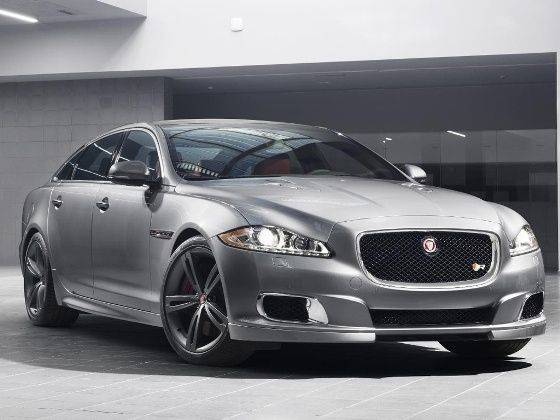 Jaguar is all set to debut its new flagship performance luxury limousine, the XJR at the upcoming New York Auto Show. Armed with the company's 5.0 litre supercharged petrol engine that has now been tuned to deliver 550PS of power, the Jaguar XJR will go head to head with the likes of the Mercedes-Benz S63 AMG, BMW 7 Series 760Li and the Audi A8 L W12 quattro.
In November 2012, Jaguar revealed the XFR-S super saloon which belts out 550PS of power and 680Nm of torque from the very engine that will now be fitted to the XJR. Based on the XKR-S' engine tune the XJR is expected to possess 680Nm of torque and have a 0-100 km/h time of under 5 seconds while being capable of achieving an electronically limited top speed of 300km/h. The engine is likely to be mated to Jaguar's eight-speed automatic gearbox with Quickshift technology.
The Jaguar XJR will be visually differentiated from the XJ range with a new front bumper that has revised chrome trimmed air intakes and a new air splitter. To further the performance luxury limousine's sporty appeal the XJR gets black mesh in the front grille and air intakes along with a new 'R' badge on the grille.
The XJR also gets new five spoke alloy wheels with high performance low profile tyres which hint at the car's intentions.
"The new XJR epitomises the three pillars of technology, performance and contemporary design which the Jaguar brand stands for in the twenty-first century, while delivering new levels of dynamic ability in a luxury saloon," said, Adrian Hallmark, Global Brand Director, Jaguar.
More details about the car will be revealed by Jaguar at the 2013 New York Auto Show where the company will showcase its R performance models alongside the other new Jaguars such as the F-Type and the All-Wheel Drive XF.
Also read: Jaguar unleashes XFR-S super saloon