Jaguar E-Pace Has Been Through Hell And High Water
---
Not our words, that's what Jaguar says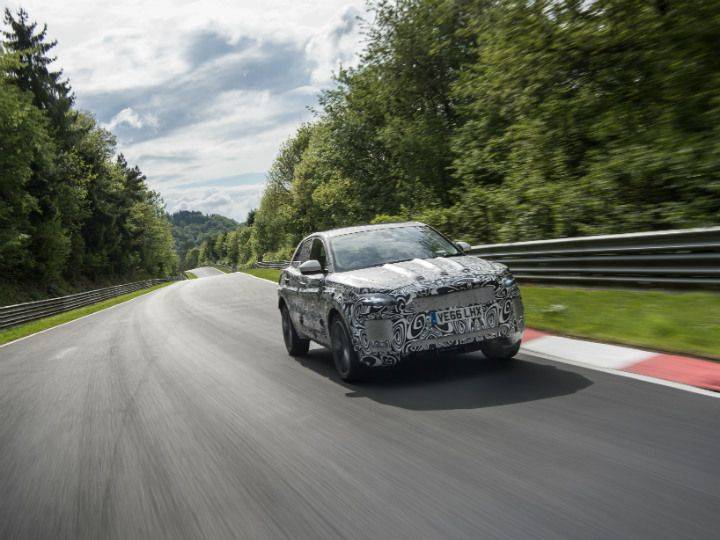 "Jaguar unleashed hell* and high water** to ensure that E-PACE worked on all surfaces and in all weathers," reads the first line of the press release issued by the manufacturer. While we're not too surprised at the language (since press material has liberal use of hyperboles), it's the asterisks that amuse us. They've graciously clarified they're talking about the E-Pace's laps around the green hell aka the Nurburgring, and its adventure into the centre of a 0.5m deep pool at JLR's Gaydon facility. Oh, and before they drove off from the pool, they'd left the doors open for about an hour.

Here's what the Jaguar E-Pace has gone through in the name of testing -
- Coldest temperature: -40°C
- Hottest temperature: +48°C
- More than 400 laps of the Nürburgring
- 5,000 feet above sea level during altitude testing
- In excess of 120,000 hours of testing in total involving more than 500 engineers
Check Out: Mucking about in a Land Rover Discovery Sport!
Jaguar built over 150 prototypes over the 25-month-long test programme. The smallest SUV in the lineup has been to the Arctic Circle, the deserts in the Middle East and into the rivers of remote China to ensure the E-Pace can "withstand a lifetime of use in the hands of the most active and demanding customers."

Graham Wilkins, the man in charge of developing the E-Pace said, "Our team of world-class engineers and dynamics specialists have meticulously tuned and developed a true Jaguar. Months of intense testing on roads and tracks around the world have delivered a compact performance SUV that is true to Jaguar's performance DNA."
But, we're not done yet. Jaguar says there's one final test left. What's it going to be is anybody's guess, but it'll take place the day the E-Pace finally shows itself to the world - on July 13.
Recommended Read: Jaguar F-Pace: Detailed Review
Jaguar E Pace Alternatives