Jaguar To Finish What Was Left Incomplete 62 Years Ago!
by Saransh
Feb 13, 2018
Views : 1581
---
25 examples of the D-Type are being hand-built by Jaguar Land Rover Classic Works in Warwickshire, UK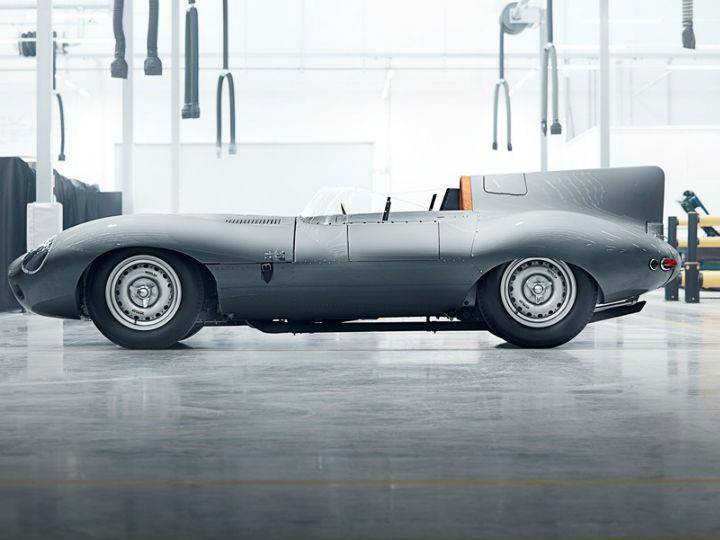 Jaguar Land Rover Classic, JLR's special division which is responsible for restoring and maintaining old JLRs, has announced that they will be reincarnating the iconic D-Type race car after 62 years since the unit rolled off the production line. Only 25 examples are scheduled to be produced, one of which was showcased at the Salon Retromobile Show in Paris last week.
Recommended Read: DC TCA Showcased At 2018 Auto Expo

You must be wondering why Jaguar has started building the iconic D-Type all of a sudden. Jaguar says the move is aimed at finishing what was left incomplete over half a century ago. When Jaguar decided to build the D-Type back in 1955, the original plan was to build 100 examples of the gorgeous race car. However, the company was forced to stop production after 75 units in 1956 as it decided to withdraw from the 24 Hours of Le Mans due to unknown reasons. Now, with 25 more units set for production, the initial target of 100 units will be achieved.

Jaguar says all 25 units of the race car produced from 2018 will be identical to the original D-Type and will be 'period-correct'. That means it won't get any modern gimmicks such airbags and catalytic converters, among others. So, say goodbye to your dream of driving the D-Type on the road as it won't be road legal. Jaguar will offer the D-Type in two bodywork specifications - 1955-spec Shortnose or 1956-spec Longnose.
This is not the first time Jaguar Classic is resurrecting one of its iconic models. In fact, the D-Type is the third model to be brought back to life following the production of the six missing Lightweight E-types, which was finally completed between 2014-15, and nine XKSS cars built in 2017-18.

Recommended Read