International Motorsport Roundup: F1 Project Pitlane, Formula-E London Makeshift Hospital, And More Event Postponements
Mar 30, 2020
Views : 3012
---
While race events are still being cancelled, the motorsport community is pitching in to tackle coronavirus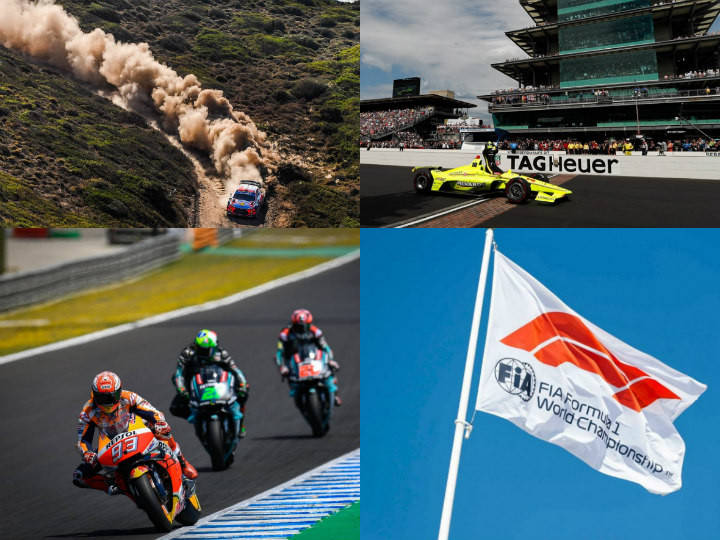 While most motorsport disciplines around the world have come to a near standstill due to the coronavirus outbreak, it hasn't stopped the motorsport community from taking up initiatives to help the world in containing the virus. This week saw initiatives like the Formula One Project Pitlane and the Formula-E London venue being used as a quarantine facility. More events were postponements such as WRC, MotoGP and the Indy 500. Here's all about it:
Formula One

With the 2020 season yet to start, 7 UK-based Formula One teams have participated in an initiative called Project Pitlane. This project will see the likes of Aston Martin Red Bull Racing, BWT Racing Point F1 Team, Haas F1 Team, McLaren F1 Team, Mercedes-AMG Petronas F1 Team, Renault DP World F1 Team and RoKiT Williams F1 Racing work to reverse engineer existing medical devices, support in scaling the production of existing ventilator designs as part of the Ventilator UK consortium and the rapid design and prototype manufacture of a new device for certification and subsequent production.

The first fruits of this initiative have already been realised as Mercedes-AMG Petronas F1 Team, alongside engineers at University College London (UCL) and clinicians at UCL Hospital, have developed a breathing aid that has now been approved for use by the UK's National Health Service in the battle against coronavirus. In other news, the 16 quarantined McLaren F1 personnel have returned to the UK. Red Bull advisor Helmut Marko also made rather controversial headlines by revealing that he was planning to organise a "Corona" training camp to purposely have them infected with coronavirus in order to strengthen their immunity in the future.
Formula E

While Formula E is still undergoing its two-month hiatus, with action set to resume in June, the season finale venue in London has been converted into a makeshift hospital to treat coronavirus patients. The facility, which will open next week, can reportedly accommodate around 4,000 beds. As things currently stand, the schedule still shows the London ePrix taking place on July 25 and 26. However, that can change depending upon the coronavirus situation.
MotoGP

In the world of two-wheel motorsports, another potential season opener has been postponed - the Spanish Grand Prix in Jerez. A revised date is yet to be decided post its initial May 3 date. As things stand, the season is set to kick off on May 31 at Mugello Italy, with a triple-header season finale starting from Austin on November 15 to Valencia on November 29.
WRC

In the world of off-road motorsports, two more rallies have joined Speedagro Rally Argentina in terms of postponement. The Vodafone Rally de Portugal, that was due to take place in Matosinhos from May 21 to 24, and the Rally Italia Sardegna, that was due to take place in Sardinia from June 4 to 7, have been postponed. These two rallies were scheduled to be the fifth and sixth round of the WRC championship. With this, rally action is tentatively set to resume on July 16 to 19 at the Safari Rally Kenya.
IndyCar

IndyCar has confirmed that the Indianapolis 500, which was originally scheduled for May 24, has been postponed to August 23 due to the COVID-19 pandemic. With these changes, the IndyCar season is now due to begin with the double-header races on the Belle Isle street circuit in Detroit from May 30 to 31.
Add Your Comments