Some might say it's a luxury house they would love to own, while some might dream of travelling the world, and for some it's all about owning a super luxury car they have always dreamt of. So if you are among those who fall in the category of those who can own a Lamborghini or a Ferrari, we can surely help you choose the car of your dreams. And even if getting that much money is a still a distant dream, you can still ogle at these beauties here at zigwheels.com. So ladies and gentlemen, here is a list of ten most luxurious cars that tread on the Indian sub-continent. We shall start from the most expensive and work our way down to the least expensive ones.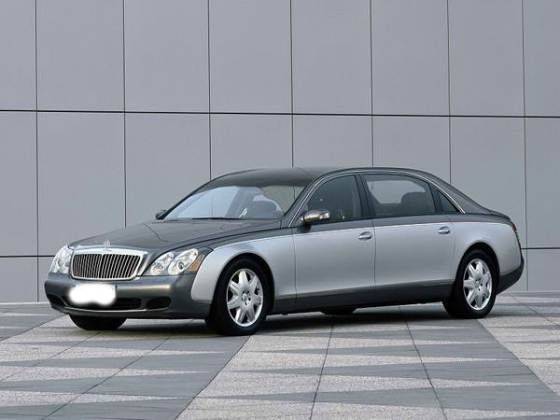 The first one in our list is the Mercedes-Benz Maybach: Starting at Rs 5,50,00,000, too many zeros, well simplifying it, it's Rs 5.5 crore, one of these beauty was gifted by Manik Chand to his daughter. Now we must say, that is one lucky girl! This super luxury car that comes in two different versions, 57 and 62. (The numbers refer to the car's length in meters, 5.7 and 6.2), has just one glitch. Even if you are born with a silver spoon, you just can't walk into a Mercedes showroom and buy a Maybach, for this car is 'built to order' and Mercedes-Benz likes to treat its special customers with a lot of care. With a wide range of selection from both the standards and luxury option, this beauty can have as many as two million different Maybach versions depending on the customers' need. But do we really have that many Maybach buyers in India?

Rolls-Royce Phantom: Rs 3.5 Crore to 4.2 crore. So many dream of owning a car that belongs to the Rolls-Royce brand. Be it the Ghost or the Phantom or any other car from this manufacturer. Yet, we don't see too many of these beauties on the road. Do we? Nevertheless, if ever you get a chance to set your eyes on a Phantom, I am sure you would never miss out on checking the length of the car. Standing at 19 feet long, the Phantom beats the BMW 760Li by more than 2 feet in total length, and it can completely swallow any hatchback between its front and rear axles. If you are paying that much for a car, are you not expected to get this much in return?


Bentley Azure: Rs 3,50,00,000 that's Rs. 3.5 Crore: The Bentley has been favoured by the Maharajas and India's affluent including sport-stars and businessmen from many years. This luxury brand launched the two seater coupe in 2008, and just like its step cousin, Maybach, the Azure is also made to order. With a starting price for more than a few crores, the Bentley Azure is surely for the super rich.


Lamborghini Murcielago: Starting at a price tag of Rs. 3 crore, there are only about 50-60 Murcielago sold in India each year. The Murcielago comes with a 6.5-litre, 12-cylinder, engine, spinning a peak power of 631 bhp at 8,000 rpm. With a top speed of 340 km/hr this sport car can accelerate from 0 to 100 km in just 3.4 seconds. Now on Indian roads where do you accelerate this car at such a high speed, is a question you need to answer yourself.


Bentley Arnage: Starting at a price tag of Rs 2.5 crore, Bentley's Arnage comes in three variants- R, RL and T. Bentley Arnage R is the base model of the sedan, while wheelbase of RL is stretched out to give a look of a chauffeur-driven car, and the Arnage T is designed keeping the sporty tag in mind. All the Arnage is meticulously handcrafted and imparts a sense of occasion every time you step in. With a top speed of 250 kmph, this is one of the fastest cars in India.