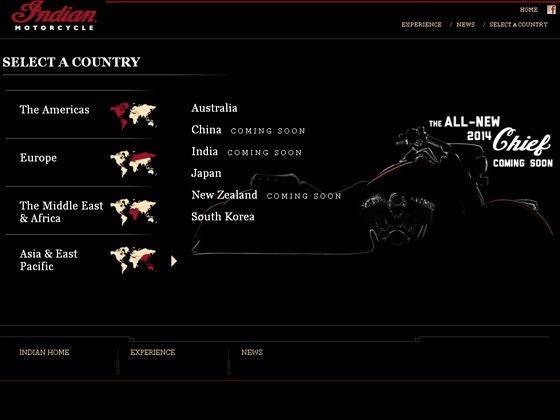 Though many may know of the Indian Motorcycle brand thanks to the movie "The Fastest Indian," the company boasts a rich history and legacy. In fact, Indian was the largest two-wheeler manufacturer in the world during the period after 1910 and was even ahead of the most well-known American motorcycle brand Harley-Davidson. The most prolific models for Indian were the Scout and Chief which were drenched in the trademark shade of deep red. But the two-wheeler manufacturer wasn't able to hold its sales post World War II and owing to poor quality and lack of development, sales of motorcycles slid and in 1953 the company eventually became bankrupt.
In 2011, the brand got a new lease of life when Polaris Industries renowned manufacturer for off-road/ leisure vehicles and also the parent company for Victory Motorcycles took over the brand. It seems Indian Motorcyle is finally set for a resurrection with a teaser image on the company website showcasing the silhouette of the new bike. The site also makes it amply clear that the motorcycle maker will be entering our market soon. It will be a relatively easy task for the American motorcycle brand to enter our market as Polaris, the parent company of Indian is already present in our country through its range of ATVs.
The 2014 Chief, which is named after the most successful bike in the company's portfolio, will be powered by the recently showcased Thunderstroke 1,819cc, V-twin engine pumping out an astonishing 155Nm of torque. It is speculated that the new bike would be showcased publicly at the upcoming Sturgis Rally scheduled to be held from August 5-11, 2013. In an teaser video released by the company it is mentioned that pricing of the Chief would start at $ 18,999 which equates to Rs 10.4 lakh. If Indian enters our two-wheeler market, then Harley-Davidson will finally have competition as currently they have no brand to rival it.