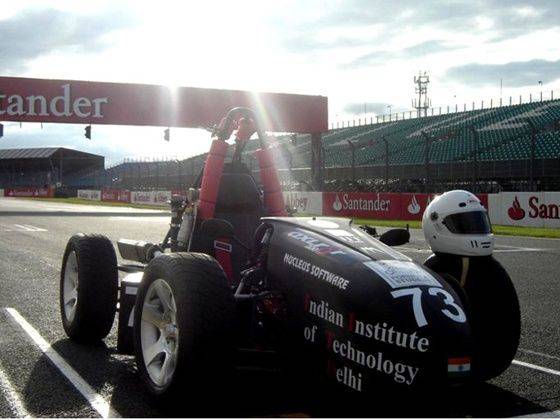 Humble beginnings, low budgets and scrap metal are constituents that you'll find most engineering students have in common when it comes to creating their very own race cars from the ground up. While many have tried and failed at making one suitable even for a two day inter-college competition, a bunch of students from the Indian Institute of Technology (IIT) Delhi have been active in the field for quite some time now and come 2013 will go on to represent India at the Italian edition of the SAE competition.
Going by the name AXLR8R Formula Racing team the Delhi boys have been participating in FSAE competitions since 2007, and so far have participated in FSAE California 2007, Formula Student UK 2008, 2009 and 2012. In 2012 AXLR8R were the best performing IIT team at FS UK and picked up a lot of ideas and valuable inputs from other international college teams with regards to the use of cutting edge and modern technology and even the sort of industrial support that was extended to them.
With the basic design of their race car now in check the team is ready to enter the Manufacturing stage of FS Italy'13 and albeit having received a lot of technical and monetary support from their institution they are quite open to racing federations and corporate bodies supporting their cause in any way possible.
If you'd like to extend your support to AXLR8R please contact Mohit Soni, Team Member- Marketing and Publicity Team, AXLR8R Formula Racing Team, IIT DELHI on 022-65544494 / 09953467480.