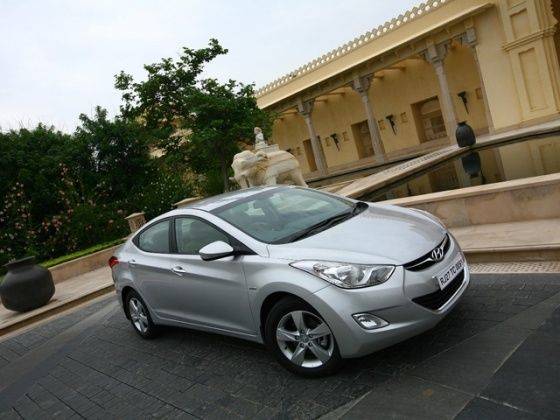 Hyundai, India's second largest passenger car maker and the largest passenger car exporter has registered a cumulative growth of 4.3 per cent in sales for the month of January 2013 on a Year-on-Year basis.
The company sold a total of 52,024 vehicles during the month which included 34,302 vehicles sold in India while the remaining 17,722 vehicles were exported.
The segment-wise cumulative sales for January 2013 is as follows, 45,297 units in the A2 segment (Eon, Santro, i10, i20), 6164 units in the A3 Segment (Accent and Verna), 488 units in the A4 Segment (Elantra), 20 units in the A5 segment (Sonata) and 55 units in the SUV (Santa Fe).
| | | | |
| --- | --- | --- | --- |
| Hyundai | January 2012 | January 2013 | Growth (percentage) |
| Domestic | 33,900 | 34,302 | 1.2 |
| Exports | 16,001 | 17,722 | 10.8 |
| Cumulative | 49,901 | 52,024 | 4.3 |
Commenting on the company's sales, Rakesh Srivastava, Vice President (Sales and Marketing, Hyundai India) said, "The market was subdued on account of macro-economic factors. For Hyundai the year has started on a positive note with growth in its domestic and export sales. The change in price differential between petrol and diesel prices has increased interest in petrol cars, reflecting in the waiting period of models like Eon, i20 and Verna petrol. Marketing initiatives in the rural markets are bringing volume growth."
Hyundai currently sells nine vehicles in India, namely, the Hyundai Eon, Santro Xing, i10, i20, Accent, Verna, Elantra, Sonata and the Santa Fe. Prices for Hyundai vehicles in the country range between Rs 2.77 lakh (ex-showroom Delhi) for the most affordable variant of the Eon to Rs 25.43 lakh (ex-showroom Delhi) for top-of-the-line Santa Fe.