Three New Hyundai Sub-branded EVs Are In The Works
Aug 11, 2020
Views : 2095
---
All models under this sub-brand will be built on the Electric Global Modular Platform( E-GMP)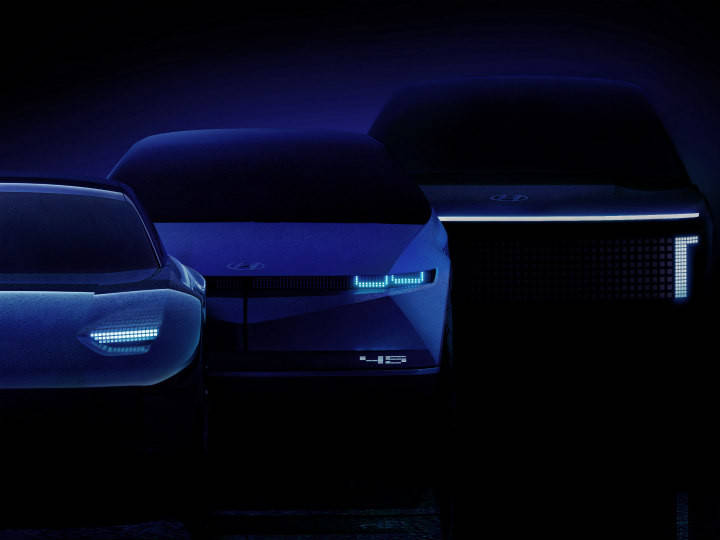 The first model to launch in 2021 will be the concept 45 EV based IONIQ 5.

The IONIQ 6 sedan is next in 2022 that will be based on the Prophecy EV concept coupe.

A large SUV codenamed the IONIQ 7, set for a 2024 launch, will be the third model..

None of these EVs are expected to launch in India anytime soon.
Hyundai Motor Company has taken its next step in the all-electric arena with the launch of the IONIQ sub-brand dedicated to electric vehicles. Named after the IONIQ sedan, this new initiative will kick start proceedings with the launch of three EVs starting next year. All models under this sub-brand will be built on the Electric Global Modular Platform( E-GMP) that adopts fast charging capability and long driving range. What's more, we already have a glimpse of what to expect for two of the three models.

The debut model that will launch in early 2021 is codenamed the IONIQ 5. A mid size crossover based on the concept 45 EV that was showcased at the 2019 Frankfurt Motor Show. It harks back to the Pony Coupe Concept from 45 years ago with highlights such as a sharp design, Mercedes-Benz E Class-like twin connected screens and automated driving technology.

Next up in 2022 will be the IONIQ 6 sedan, based on the Prophecy EV coupe concept that made its debut back in March 2020. It's overall silhouette, especially the rear is similar to a retro Porsche 911 with a sleek cabin straight out of a TRON movie and autonomous driving tech. The third model to launch in 2024 will be the IONIQ 7 SUV. Details are yet to be revealed for this model.

Back home, Hyundai India has one electric model in the form of the Kona Electric SUV that retails from Rs. 23.75 lakh to Rs 23.94 lakh (ex-showroom). Unfortunately, it is unlikely that these IONIQ EVs will make it to India anytime soon.
Add Your Comments