Though the initial purchase price and after-sales service costs are higher than the petrol ones, but these costs can be recovered with the monthly running. Now comes the big question; which diesel hatch is the best to go with? We at ZigWheels give you a list of the hot picks in the market.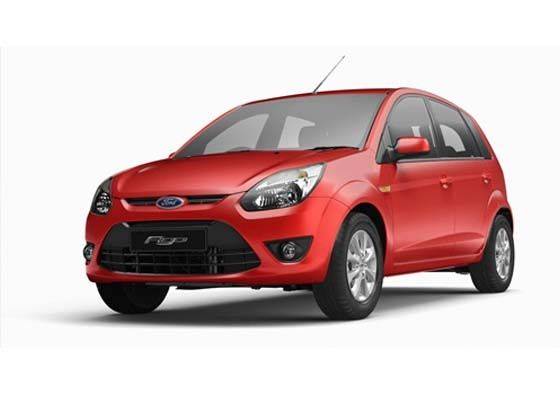 Ford Figo 1.4 Duratorq Titanium

A neat small car from the Blue Oval, the Figo is a worthy hatchback to own. Powered by a 1399cc engine which is same as the Fiesta and the Ikon, the Figo has set the fire for the large B-segment cars.
With the excellent 1.4-litre Duratorq TDCi diesel engine, the Figo diesel is available in four trim options—Lxi, VXi, ZXi and Titanium; the top model Titanium costs you Rs. 5.45 lakh (ex-showroom Delhi) with an estimated mileage fuel economy of 15kmpl (city) and 18kmpl (highway).
Hyundai I20 1.4 (D) Asta

Launched in 2008, the Hyundai i20 is a premium hatchback on offer from Hyundai Motor India. Offered with a choice of petrol and diesel engines, the i20 is probably the most beautiful Hyundai available in India and its good looks have had a lot to do with its success.
Powered with 1396cc engine, the i20 diesel is available in four variants—Era, Magna, Sportz and Asta. The top model Asta comes at a cost of Rs. 6.98 lakh (ex-showroom Delhi) and delivers a mileage of 18kmpl (city) and 23kmpl (highway). Adding to that is the fact that it offers a brilliant ride quality making Hyundai i20 a great package.
Maruti Suzuki Swift Vdi

The Maruti Suzuki Swift diesel is a world car that suits India to the 'T'. It is an all round hot hatchback which is powered by 1248cc engine, which is also used in the Indica Vista, Fiat Punto and the Maruti Ritz.
However, Maruti has tuned the engine to give better acceleration which also results in better fuel economy. Available in two diesel variants—Ldi and Vdi; the Vdi costs you Rs. 5.29 lakh (ex-showroom Delhi) and gives an estimated mileage of 15kmpl (city) and 19kmpl (highway).
Tata Indica Vista Aura Plus Quadrajet

The Tata Indica Vista is an able performer, and comes with a choice of diesel and petrol engine options. Tata's tie up with Fiat has lead to the access of some great engines and the Vista does benefit from this heavily.


Powered with 1248cc engine, the Vista is available in four trim models-- Aqua Quadrajet, Aura Plus Quadrajet, Aura Quadrajet and Terra Quadrajet; the top model Aura Plus Quadrajet costs you Rs. 5.72 lakh with an estimated mileage of 11.86kmpl (city) and 19.97kmpl (highway). The build quality, styling, fit and finish are up to the mark making this car a great family hatchback.
Volkswagen Polo 1.2 L Highline (D)
Volkswagen Polo is a great hatch with great style. On offer with a choice of petrol and diesel engines, the Polo is a quality vehicle that is priced on the higher end of the spectrum. With an 1199cc engine Polo comes in three diesel variants--Volkswagen Polo 1.2 L Trendline, Volkswagen Polo 1.2 L Comfortline and Volkswagen Polo 1.2 L Highline; the Polo as a package works out to be a decent option.
The top model 1.2 L Highline will cost you Rs. 7.06 lakh (ex-showroom Delhi) and will deliver an estimated mileage of 10kmpl (city) and 13.9kmpl (highway).
Nissan Micra Diesel dci
Diet bodywork, zilch turbo lag and well matched gearing means the Micra performs extremely well on the fuel efficiency front. Driven around town, the Micra returs a very economical 13.6 kmpl. Veering onto the open highways the little car churned out an even better 17.4 kmpl, which gives the Micra dCi an overall figure of 14.55 kmpl. A 41 litre tank then gives it a maximum range of 596.5 km which is simply outstanding. Priced between 5.58 to 6.04 lakhs for the two diesel variants on offer, the Nissan Micra is fully loaded hatch with at a competitive price tag.
Maruti Suzuki Ritz Diesel:
The Ritz is surely on of the best mile munchers in its class, boasting a mileage of 20 kms/ltr on the city roads and an even higher 25 kms/ltr on the open highway. Like its petrol sibling, the Ritz Diesel offers a decent ride and superior performance in its class. Available from 4.80 and 5.15 lakhs for the Ldi and the Vdi respectively, this value for money diesel small car is a safe bet especially considering its makers trustworthy reputation and vast experience in making reliable cars for this segment.
Fiat Grande Punto:
Fiat's very own (and very impressive) award-winning 1.3 litre Multijet compact turbo-diesel engine now packs a neat 90 BHP and this together with the Punto's stylish demeanor and spacious interiors almost appears to be the most suitable city car until your eyes turn to the fuel gauge. Offering its driver a paltry 11 km/ltr on the road and 16 km/ltr on the highway, this Italian hot hatch is packs enough power but is one serious fuel guzzler. Probably the only diesel hatchback to be offered in 5 distinct variants, the Grande Punto comes at a price tag starting from 5.13 lakhs for the base model (Active) and shoots right upto to 6.80 for the high-end 90HP Emotion Pack model.