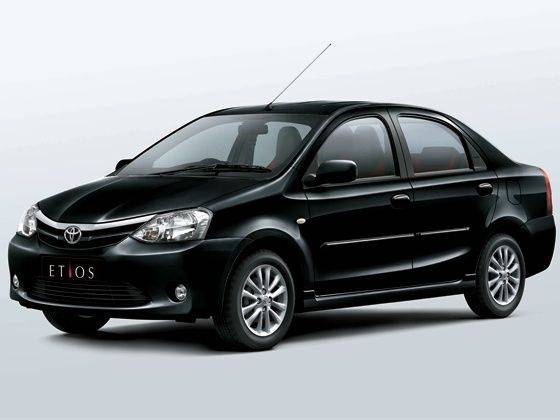 Global carmakers who have been in India for over a decade now continue to have it rough. Three MNC auto majors racked up a collective loss of some Rs 770 crore in fiscal year 2012, as per the latest numbers filed with the Registrar of Companies (RoC).
Honda Cars India leads the pack with a Rs 604 crore splash of red ink on its balance sheet, almost three times the loss of the previous year.
Toyota slipped into the red with a loss of Rs 27 crore after notching up a healthy profit of Rs 222 crore in fiscal year 2011; and Ford India reported a 35% higher loss of Rs 140 crore as against 107 crore in the previous year.
Fiat India, meantime, has extended fiscal year 2012 by six months to help it start with a clean slate with a six-month fiscal year from October 2012 to March 2013, after setting off accumulated losses of Rs 300 crore.
For Ford and Honda, which entered India in the 90s with premium models before eventually entering the mass market a few years ago, the road to profits is turning out to be a long one, indeed.
Company officials justify the losses saying they are still in investment mode, expanding capacities and setting up new factories. The journey into the black will involve new models in new segments to have a well-rounded portfolio, increasing localisation efforts to bring down costs and selling overseas.
Honda clearly had the biggest setback, with losses ballooning from Rs 212 crore in fiscal 2011 to Rs 604 crore last year. Natural calamities in Japan and Thailand led to the non-availability of critical parts, which have taken a toll of the financial performance with sales turnover falling by roughly 20% to Rs 3,185 crore.
Sales volumes dropped by 8.5% to 54,526 units, as the gap between diesel and petrol prices widened - Honda has a nil presence in diesel in India, with the soon-to-be-launched Amaze sedan set to be its first model in this segment.
"With the price gap between diesel and petrol widening in May 2012, sales of petrol cars got impacted, resulting in a build-up of stocks. The situation has been further compounded with the rupee continuing to weaken against all the major currencies, putting pressure on the cost structure and margins," Honda Cars said in its latest annual report.
Honda Cars, which had posted profits till 2008, has now increased localisation and focus on the Brio and the City models, besides developing local suppliers and building a capacity for critical components at a factory at Tapukara in Rajasthan; this will help minimise the risk of foreign exchange fluctuations and dependence on imports.
An investment of about Rs 1,300 crore in the Tapukara factory has helped localise body panels and engine components for volume models like the City and Brio, the company said.
Ford, too, has been in investment mode since 2011, with an outlay of $1 billon to build a factory in Gujarat by 2014. "Ford India is financially viable and is continuing to make cash profits.
The losses in our statutory filing are primarily on account of the high depreciation associated with the capacity expansion and the new engine plant commissioned in the past 24 months," said a company spokesperson.
Ford's losses between fiscal years 2008 and 2011 total up to Rs 434 crore. The Figo hatchback, launched in 2010 as part of the global 'One Ford' strategy, brought the company back into the reckoning.
Its next breakout product could be the EcoSport, a highly-localised, fuel-efficient compact SUV that's expected to be competitively priced.
Toyota Kirloskar, maker of the Corolla, Etios and Liva models, attributes the losses to the rupee-yen fluctuations, changes in the product mix and high import content.
"We had to produce more diesel cars, and were unable to pass on the price increases to customers," said Sandeep Singh, deputy managing director & COO, marketing and commercial, Toyota Kirloskar.
He added that exports of the Etios sedan and Liva compact to South Africa along with a plan to lower import content would help Toyota wipe out the red ink of last year.
Also read: Toyota Kirloskar announces changes in top management