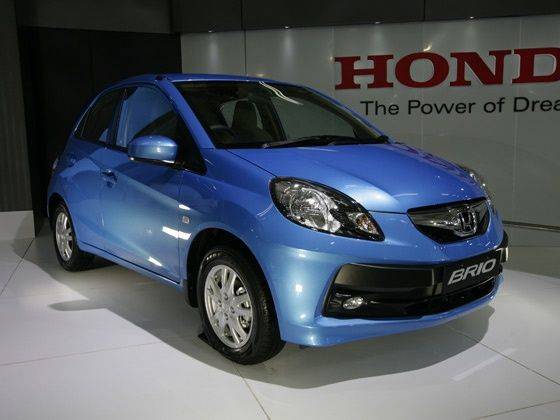 Honda Cars India has, in the face of general market sentiment, recorded a whopping 87 per cent increase in sales for November 2012, with 3,711 cars sold compared to 1,982 cars sold in November 2011.
Of the 3,711 cars sold, 326 cars were exported. This is significant considering Honda does not have a diesel car in India, where a 47 per cent passenger vehicle market share is accounted for by diesels.
From April to November 2012 Honda sold 47,236 units in India compared to 31,669 units in 2011, adding up to a 49 per cent growth. The Brio accounted for more than half of its sales while the City now available with a CNG option came in second.
Honda's reliability, quality and performance have given it a strong foothold and its 1.5-litre diesel engine is sure to set sales charts on fire when it arrives in India.
Here is the break-up for the cars sold by Honda in India during November 2012;
Brio: 2199
Jazz: 186
City: 1218
Civic: 72
Accord: 36
Also read: Honda Amaze : Special Coverage