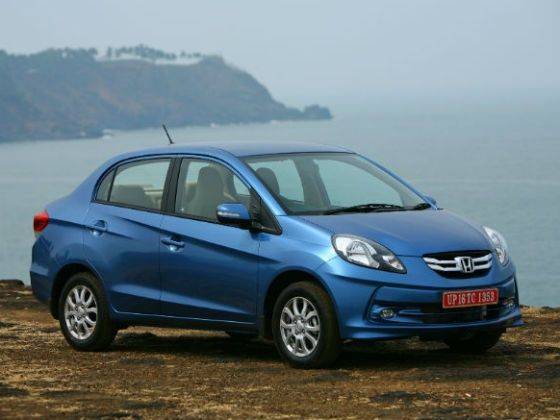 Honda Cars India has announced inspection of non-ABS variants of the Brio and petrol Amaze for cars manufactured between 28 February 2013 and 16 January 2014. The company reports a possible mis-assembled proportioning valve on these cars. A maximum of 15,623 units of the Brio and 15,603 units of the Amaze could be part of the affected lot.
A proportioning valve is part of the brake system which adjusts brake distribution pressure to the wheels. While the brakes will work, the amount of pressure will not be progressive on the affected parts. Honda says it hasn't received any complaints yet but is voluntarily inspecting the cars manufactured in the above mentioned period. They will be replaced free of cost if found defective. Honda will contact owners directly in a phased manner for inspection. You can also check if your car is part of the affected units by logging in you VIN number on a microsite created on the Honda India website.
Since the proportioning valve isn't part of ABS variants, variants of the Brio with ABS and petrol variants of the Amaze with ABS are not affected. As ABS is standard on all diesel variants of the Amaze, they aren't affected as well.