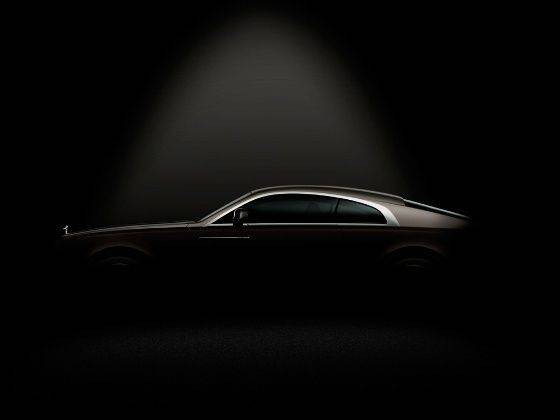 Luxury motor car maker Rolls-Royce will unveil its high performance Wraith on March 5, 2013 at the Geneva Motor Show. The Wraith name was used by Rolls Royce in 1938 for its then fastest production Roller that sported a 4.3-litre straight six engine.
The Wraith is expected to be powered by the Ghost's 6.6-litre V12 engine that should generate around 600PS of power. It is rumoured to be built on the Ghost platform, in coupe body style, is expected to be lighter than the Ghost and will feature bigger brakes, uprated suspension and a lower ride height.
"Expect the boldest design, the most dramatic performance and the most powerful Rolls-Royce that has ever played host to the famous Spirit of Ecstasy figurine. We will present a model whose starting point is luxury, refinement and exclusivity, traits that have made Rolls-Royce the world's pinnacle luxury good for the last 108 years. This is a car not only defined by a timeless elegance, but one that encapsulates a sense of power, style and drama," said Torsten Muller-Otvos, CEO of Rolls-Royce Motor Cars.
The Wraith performance luxury coupe will be a unique high performance model in the RR line-up.
Also read: Rolls-Royce celebrates 10 years of success