No Small Harley For India & Asia?
Jul 31, 2020
Views : 2766
---
Harley-Davidson's new CEO Jochen Zeitz's Hardwire strategy for the American brand might not sound as favourable to our ears as we would have liked
Harley reported a major loss of $92 million in the last financial quarter.
COVID-19 outbreak, lack of supply and delays in the supply chain were key reasons for the loss.
This negatively impacts the 'More Roads to Harley-Davidson' initiative, leading to possible scrapping of proposed models.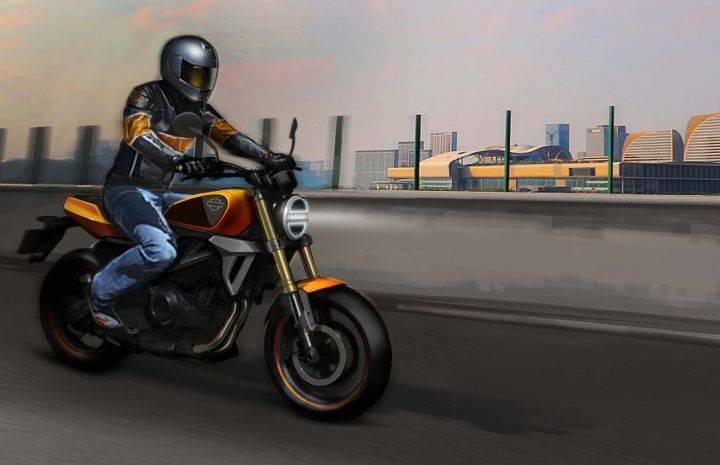 What a rotten year 2020 is turning out to be. Amidst all the chaos and depression caused by this pandemic, motorcycling companies are also facing a tough time. Quarterly sales for most are worse than what anyone could have ever conceived. And just like America is the worst affected nation due to COVID-19, Harley-Davidson also seems to be struggling during the current climate as the king of cruisers has reported a loss of $92 million. To cut losses and restructure the company once again, new CEO Jochen Zeitz's 'Hardwire' plan might prove to be an abortion of sorts for a few models planned in the 'More Roads to Harley-Davidson' initiative, one of them being the small capacity Harley for India and Asia.
It isn't just the past quarter, Harley-Davidson has been struggling for quite some time now. Under the previous leadership of Matt Levatich, the company had grand plans of introducing over a 100 new models and foraying into unchartered territories. It sounded like exciting times were ahead for Harley but with the company facing severe economic problems, Levatich was replaced with Zeitz earlier this year. Zeitz believes Harley should focus on its core strength and rewire itself to get back to positive times.

Zeitz's proposal includes scrapping 30 percent of the current model lineup for a much more streamlined portfolio. While the model names that are likely to be scrapped haven't been revealed yet we get why such a drastic measure is being planned. Harley currently has four major model families: the Street, Sportster, Softail and Touring. The Trike, LiveWire and CVO are the smaller cogs in the lineup. The smallest of the big four is the Street with three models (Street 500, Street 750 and Street Rod) while the largest one happens to be the Softails with 14 bikes. Expect a lot of models to be chopped off here and maybe a couple from the Touring series.
But that's not all part of the five-year Hardwire plan that Zeitz has initiated. In a conversation with international media, Zeitz said, "Complexity needed to be dramatically reduced. Goals set needed to be achievable and realistic. We are streamlining our motorcycle models by approximately 30 percent with plans to further refine our product portfolio. This enables us to invest in the products and platforms that matter the most while better balancing our investment in new, high-potential segments."

"We are not willing to sacrifice the strength of our legacy in a quest for pure volume growth going forward," he added. The last statement makes us believe that the plan to build a small-capacity bike (much to Trump's dismay) in China might be put on hold or shelved altogether.
Qianjiang, the current owners of Benelli, was chosen to build this bike and it was meant to be based on the TNT 300/302 S. The small Harley would have been built to the high quality and performance standards that we have come to expect from the brand. Initial plans were to up the engine displacement to 338cc. But just a month ago, Qianjiang released its own bike with a new 353cc engine, the same mill that could have made its way onto the Harley or have been bored out to 383cc, as the latter goes well with the nomenclature found on the Sportsters.

The "new, high-potential segments" that Zeitz mentioned includes the large adventure touring one, with the Pan America adventure bike slated for a global launch in early-2021. The same cannot be said about the Bronx streetfighter. Zeitz refrained from commenting on the future of the latter. The Bronx was meant to be Harley's first proper performance naked and not just be a partner like it was earlier with Erik Buell and his Buell XB12R Firebolt.
Zeitz has a lot riding on his shoulders as he has been entrusted with the economic revival of the brand. We await to see how his 'Hardwire' plan unfurls and get to know which models face the axe and which ones survive.
Source: Revzilla
Add Your Comments