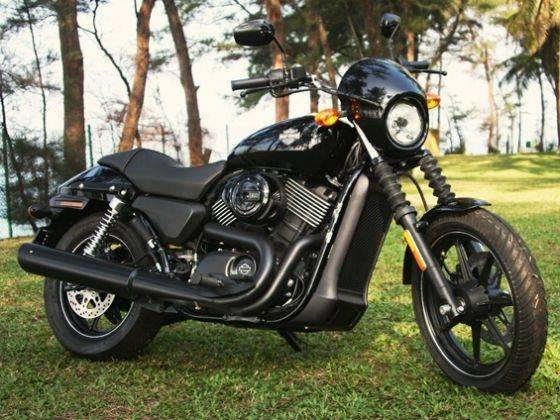 Harley-Davidson has done what no other big manufacturers has managed to achieve in India, that too in such a short span of time. Apart from building a strong fan base for the American brand, what is really commendable is the fact that the company has successfully translated this into sales. Its not just fanboys sporting Harley tees and bandanas, but most are also indulging in Harley-Davidson motorcycles.
According to the sales report released by Society of Indian Automobile Manufacturers (SIAM), Harley-Davidson has sold over 1500 units from April 2013 to January 2014, out of which 229 units have been sold in January 2014 itself. This is no easy feat, considering these mean machines costs anywhere between Rs 5.91 lakh to 29 lakh ex-showroom Delhi. Currently in the more than 800cc and up to 1000cc where H-D has the 883 Super Low and Iron, it has sold 127 units, out of the total 130 units sold in the segment in January 2014. A segment above, in the above 1000cc and up to 1600cc, the US based company managed to sell 102 units of bikes like Forty-Eight, Street Bob, Dyna, Night Rod Special where competition altogether sold ten bikes.
However, in the ultra exclusive and expensive segment of big bad bikes above 1600cc, H-D couldn't make a sale in January this year, of its heavy weight bike such as Fat Boy, Street Glide and Heritage Softail Classic. The most popular bike in this segment is Suzuki's Intruder 1600 which despite selling just one unit last month has sold 19 units from April 2013 to January 2014, whereas H-D has sold about 7 units in the same time frame.
This number for Harley-Davidson will push up in the near future, as the iconic bike maker has just introduced its most affordable model, the Street 750, priced very aggressively at Rs 4.1 lakh (ex-showroom Delhi). To ensure that the Street 750 is an instant hit, Harley-Davidson has tied-up with leading banks like HDFC and ICICI to offer attractive finance options. Aspiring Harley owner need to pay just Rs 91,471 up-front as down-payment and repay the remaining in easy EMI of Rs 8,309 for tenure of 5 years.