Harley-Davidson's Big Clearance Sale
---
Prices for both MY 2017 cruisers dropped by more than Rs 2 lakh. Hints at the arrival of new 2018 Fat Boy and Heritage Softail Classic within a couple of months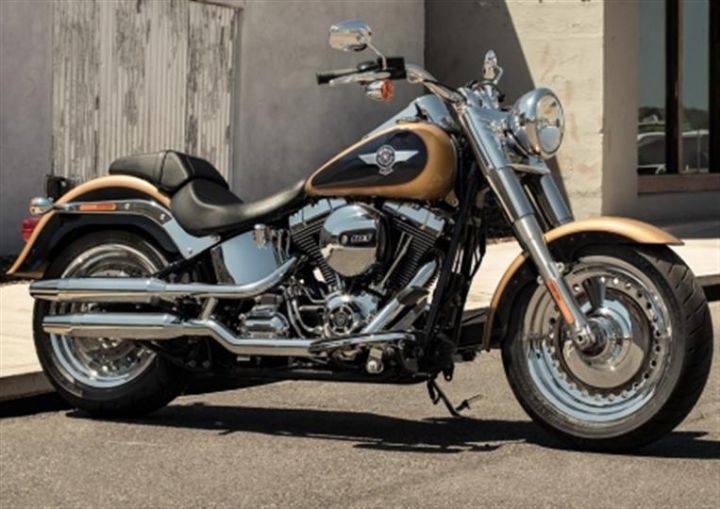 Harley Davidson is offering a hefty price cut on its popular 2017 Fat Boy and Heritage Softail Classic tourer models. This move comes in soon after the global unveiling of Harley's new 2018 Softail range. This offer is valid till stocks last. The reason for these heavy price cuts is to clear the 2017 stocks of both bikes before they could launch the new 2018 replacement models. These new prices have been effective September 1 onwards.
The 2017 Harley-Davidson Fat Boy now retails for Rs 14,99,990 (ex-Delhi) down from the previous price of Rs 17,01,000. The Fat Boy has been one of Harley's most iconic models with the India-spec version getting a twin-cam 103B air-cooled V-twin that displaces 1690cc and delivers 125Nm of torque at 3500rpm.

The 2017 Heritage Softail Classic is, as the name suggests, a retro interpretation of Harley's iconic tourers. The huge bike gets vintage touches such as full-sized fenders and white-wall tyres. The headlamp is flanked by two circular lamps and a huge windscreen shields the rider from windblast. This is one tourer you can down miles in utmost comfort. The bike is powered by a 1690cc twin-cam 103B air-cooled V-twin that makes 124Nm of torque available from as low as 2500rpm. The full-size cruiser now retails for Rs 15,99,990 (ex-Delhi), down from the earlier Rs 18,50,000 sticker price.
To sweeten the deal, Harley-Davidson Finance is offering a Bullet EMI finance scheme for both bikes. In this scheme you can opt to pay EMIs as low as Rs 14,999 per month for the Fat Boy and Rs 15,999 per month for the Heritage Softail Classic. The downpayment can be made once, or in parts, during the tenure of the loan availed.