Motoring Personalities That Inspire Us: Mick Doohan
---
The ongoing coronavirus COVID-19 outbreak has left us all a bit down. To remind ourselves that adversity is only temporary, here's a series exploring the legendary tales of riders who overcame the harshest of adversities to bounce back victorious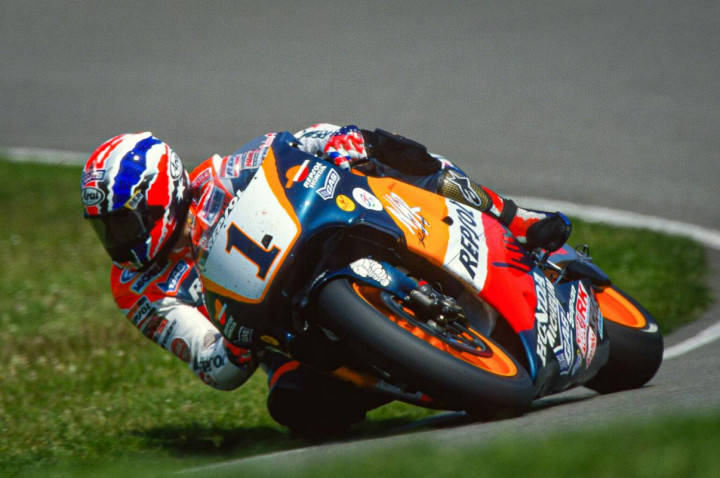 The current global situation seems rather gloomy and this has instilled a feeling of dread in quite a lot of us. At a time like this, it's important to remember that crises come and crises go, so we're taking a look back at some of the greatest motorcycling comebacks of all time. We start the series off with a hard-nosed Australian called Michael Doohan.
Mighty Mick is best known for his 5 back-to-back world championships in the premier class of Grand Prix racing. From 1994 to 1999, Doohan was unbeatable in the 500cc class, a run which included a dominant 1997 season in which he won 12 of the 15 races, backed up by a couple of second place results. But just a couple of years before clinching his first championship, Doohan nearly lost a leg.

The year was 1992 and Doohan was riding for Honda, who'd just introduced a brand new engine with a big-bang firing order. The combination of the motor's sweeter power delivery and Mick's riding prowess meant that the Aussie won the first 4 races back-to-back. When the paddock arrived at Assen in late-June, Mick had been victorious in 5 of the first 7 races that year. And then the unthinkable happened.

A frighteningly fast crash in practice sent him hurtling towards the barriers. When the dust had settled, Mick was lying there with spiral fractures to his right tibia and fibula, a broken left wrist, a cracked right collarbone and muscle damage to his back. After botched early treatment, amputation of the leg was on the cards. It was then that Dr. Claudio Costa, the paddock's resident medical expert, stepped in and took radical measures.

Doohan's legs were sewn together to allow one to nourish the other, since most of the blood vessels in his right leg were blocked or obliterated. A gargantuan recovery effort saw Mick back on the bike just six weeks later, aiming to defend what had once been an imperious (and nearly insurmountable) 57-point lead in the championship. Unfortunately, it wasn't to be, and Wayne Rainey won the championship that year aboard a Yamaha.

The unbelievable ordeal proved Doohan's superhuman determination and refusal to give up; and that same staunch desire to succeed was once again demonstrated a couple of years later, when he finally realised his dream of a world title. And it would be followed by four others. Up next, we take a look at a rider who took an 11-year hiatus, only to come back and win the toughest race of them all…..
Add Your Comments