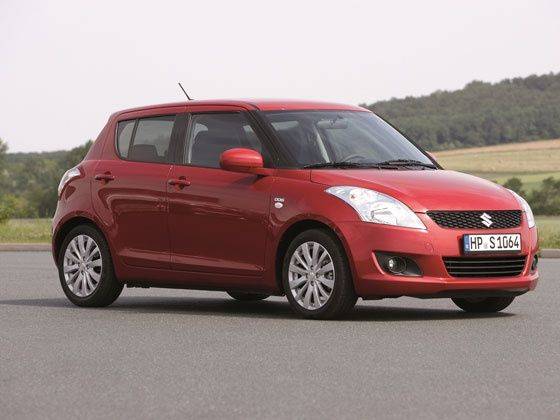 You have some very popular cars out there, you have those best sellers that one could probably count on his fingers, and then you have something by the name of the Suzuki Swift, which pretty much tops all those charts, and mind you isn't even remotely showing signs of backing off anytime soon.
India's top selling hatch is in fact one of the world's highest selling compact cars till date and as of January 2013, Suzuki is all smiles about its Swift having now clocked three million sales worldwide. That's an enormous sales feat by any automobile's standards and the Swift has done it in exactly eight years and two month since going on sale back in 2004.
Interestingly enough it's India that has contributed to 45% to the car's overall sales, and that truly speaks volumes of how far and for how long the Swift has been instrumental in the company's success story here in India (Read : New Maruti Swift Special Coverage). Starting off as a as a world strategic model in Japan, production and distribution of the Swift today spans over 120 countries and regions around the world.
Over the years it has been lavishly decorated for its reliability and fun factor. It won the RJC (Automotive Researchers' and Journalists' Conference of Japan) Car of the Year Award in 2006 and 2011, and the 2005-2006 Japan Car of the Year Special 'Most Fun' Award, in addition to various Car of the Year Awards in Europe, India and other countries.
Since being revamped in 2010 the updated Swift model now presents a far much more sophisticated design and has vastly improved its environmental performance.