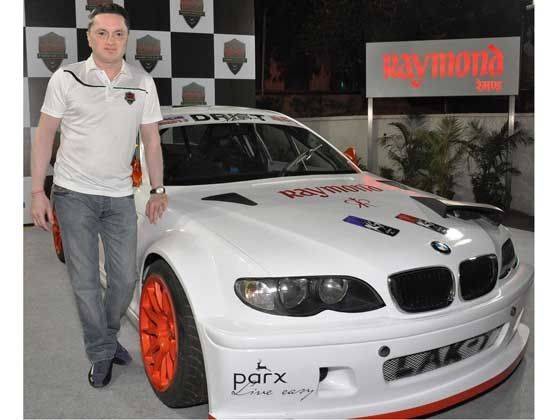 Celebrities and business tycoons may have pockets deeper than most automotive aficionados and, boy! don't they know how to show it off. But Gautam Singhania as we know isn't your run of the mill petrol head with a fleet of supercars that better showcases his fortunes rather than a good taste and genuine passion for automobiles.
The same man who formed the first ever super car club in India, drove a Formula 1 car in France and more recently drove a racing spec Ferrari 458 Challenge over 185 laps around the Buddh International Circuit has now gone on to become India's first drift champion.
Chairman and Managing Director, Raymond Limited and Founding Chairman of Super Car Club (SCC) Singhania bagged the top spot at the All Stars Drift European Series held at Malta in September 2012 in the amateur category.
The event saw over 30 participants competing in this intense final in which Singhania was driving a modified Nissan Sylvia S13 and narrowly edged past the second best by a point difference of 2.5. The other racers hailed from all across Europe making Singhania the only Asian and Indian to have participated.
Commenting on this victory at the All Stars Drift European series Singhania said, "Drifting as a motorsport has always attracted and intrigued me. It feels like a great honour to be the champion in one of the most premier professional drifting competitions in Europe. The competition was intense but I managed to win. I will definitely pursue this sport further. The drifting car is testimony to that and I have been practicing in it to hone my drifting skills."
Very recently Singhania also unveiled India's first drift car, one that he had designed following his emphatic win at the Allstars European Drift Championship. At the event Singhania he also unveiled a short film on his winning run at the All Stars Drift European series and a glimpse into drifting as a motorsport.