Future Hyundai, Kia Cars To Get An Integrated e-Scooter
Nov 15, 2019
Views : 7580
---
The foldable and light-weight e-scooter comes with a range of 20km for last mile personal mobility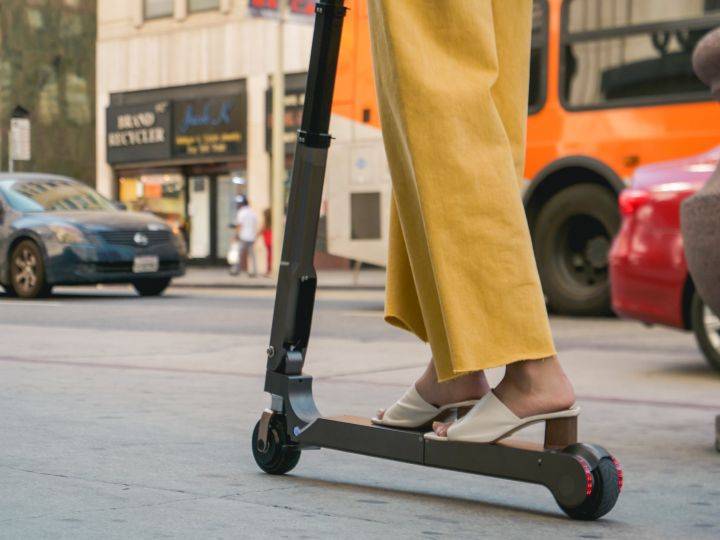 The e-scooter weighs in at 7.7kg.
A 10.5Ah lithium-ion battery drives the rear wheels.
It also gets a front suspension for better ride quality.
Future Hyundai and Kia models will automatically charge the e-scooter using energy produced from driving the wheels.
Hyundai and Kia models in the future will come with an integrated e-scooter for last-mile mobility. The light-weight foldable electric scooter has evolved from its concept form that was presented at the Consumer Electronics Show (CES) 2017 and now comes with a rear-wheel driven 10.5Ah lithium battery.

Tipping the scales at 7.7kg, the highly portable e-scooter has a range of 20km and can take you up to speeds of 20kmph. Not bad, right? The most interesting trait of this quirky little e-scooter is the fact that it can be mounted on to future Hyundai and Kia models, which automatically charges it using energy produced from driving.

Improvements over the concept form include front and rear lights and a suspension in the front wheel for better ride. These changes and the fact that it's lightweight and rear-wheel driven point towards an e-scooter that will be fun to ride. It also features a digital display that shows a readout of the battery status and speed. The Korean automotive giant is also planning to bring in some more innovations like regenerative braking system that'll increase the scooter's range by 7 per cent.

We can expect the e-scooter to come with future Hyundai and Kia models, especially the all-electric ones. We think the e-scooter looks cool and could come in handy when you want to pop out for milk or maybe even when you run out of juice or fuel, whatever floats your boat.
Add Your Comments
View all comments