Ford Issues Recall For Endeavour, Freestyle, Figo And Aspire In India
Jul 22, 2019
Views : 2702
---
Issues could include a problem with the battery wiring harness or faulty airbags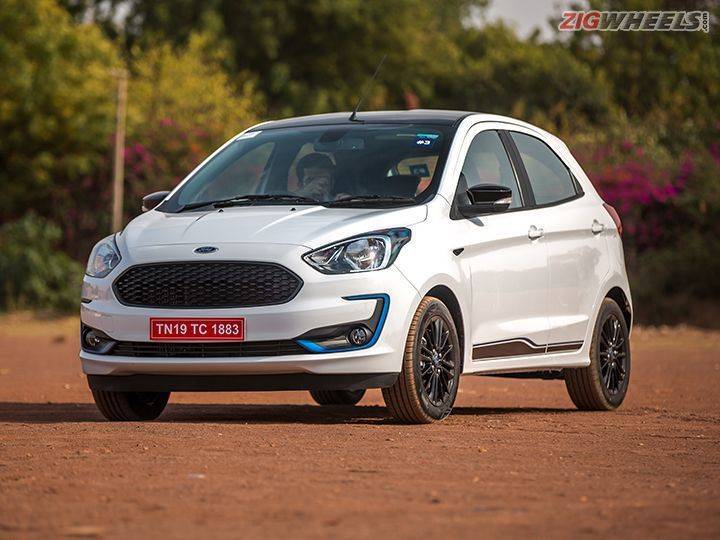 Freestyle, Figo and Aspire have been recalled due to a possible issue with their battery wiring harness.

Ford says the estimated number of cars recalled could go upto 50,000.

The recalled Endeavor is the last-gen model which is being inspected for airbag defects.

Ford will be informing customers personally and requesting them to bring the vehicles over to an authorised dealership.
Ford India has issued a recall for the Figo, Aspire, Freestyle as well as the previous-gen Endeavour. Ford will be inspecting the Battery Monitoring System wiring harness on the Figo, Aspire and Freestyle models. On the other hand, the previous-gen Endeavour is being recalled over a possible airbag issue.

The Figo, Aspire and Freestyle are being recalled to inspect a possible issue with the battery wiring harness. The wiring harness issue is due to them being routed very close to the positive terminal of the battery, which could result in them melting and causing a short circuit due to excessive heat from the engine.

Ford India will be inspecting Endeavour units that were manufactured at the company's Chennai plant between February 2004 and September 2014. The number of units recalled could go up to 22,000 units. The airbag issue stems from the inflators assembled by Japanese component maker Takata that installed defective parts in cars between 2002 and 2015. With these defects, airbags were being deployed explosively that was injuring or even killing occupants. Takata went bankrupt in June 2017. Customers that want to know the status on whether their car comes under the recall can check the Ford India website.

Ford India's official statement on the recall reads, "Ford India is voluntarily inspecting front airbag inflators on 22,690 previous-generation Ford Endeavour vehicles made at the company's Chennai plant between February 2004 and September 2014. The company is also carrying an inspection of Battery Monitoring System (BMS) wiring harnesses installation for all vehicles made at Ford's Sanand plant between September 2017 and April 2019. These include Freestyle, New Figo and New Aspire. Individual customers will be informed and requested to bring their car to the Ford dealership. These voluntary inspections are in line with the company's commitment to ensure complete peace-of-mind to its customers and long-term durability of their vehicles."

The Figo, Aspire and Freestyle are based on the same platform and hence have a lot of parts in common. All three cars get Ford's 97PS 1.2-litre petrol engine and 101PS 1.5-litre diesel motor that is mated to a 5-speed manual as standard. However, the Figo and the Aspire also get a 124PS 1.5-litre petrol engine mated to a 6-speed torque convertor as an option. The previous-gen Ford Endeavour utilises a 2.5-litre diesel motor that produces 117PS power and 285Nm of torque, mated to a 5-speed manual transmission. It was launched in 2003 and discontinued in 2016.
Add Your Comments