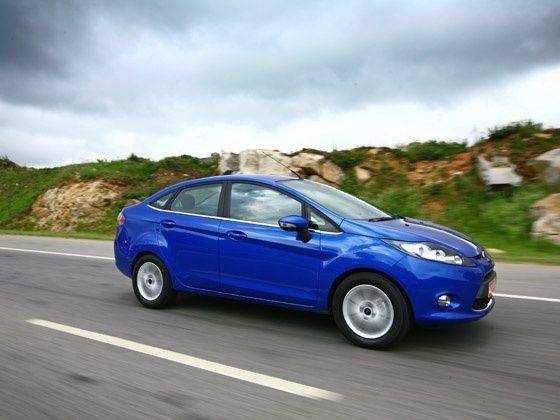 Ford India has had a tremendous growth in the Indian automobile industry. And with the rise in demand of Ford cars in India, the manufacturer has announced the opening of a manufacturing and engine plant in Sanand, Gujrat. In a Rs.4000 crore investment, Ford India will create 5000 job opportunities on a 460 acre site.
The vehicle manufacturing plant will churn out 2,40,000 units of Ford cars annually and the engine plant will make 2,70,000 units a year. On the occasion, Joe Hinrichs, President and CEO of Ford Asia Pacific and Africa said, "We are delighted to announce that Ford's newest vehicle manufacturing site will be here in Gujarat. Ford has very aggressive expansion plans in India and in Asia Pacific and Africa, and these two new plants will be important in realizing our growth strategy here in one of the most dynamic regions in the world."
The construction for the plant would start by end of this year, with the completion in 2014. As for the land adjacent to the site, the state government has reserved the land for automotive suppliers. "These new state-of-the-art facilities will help us reach the goal of increasing worldwide sales by nearly 50 percent by mid-decade to about 8 million vehicles per year. We are aggressively expanding in markets around the world that have the most growth potential, in order to offer more of the fuel-efficient, high-quality vehicles from our global portfolio that customers in markets like India want and value," added Hinrichs. Hinrichs was accompanied by the Industry Secretary of the State of Gujarat, Mr. M Sahu, Michael Boneham, Ford India's President and Managing Director and the Chief Minister of Gujarat, Mr. Narendra Modi.
Currently, the Ford India plant in Chennai is the only plant to manufacture Ford cars in India. Ford also announced the launch of eight new vehicles by the same time.