Ford Hikes Prices Of Endeavour By Rs 2.85 Lakh
---
After reducing the prices just last September, Ford has hiked the prices of its flagship SUV after just three months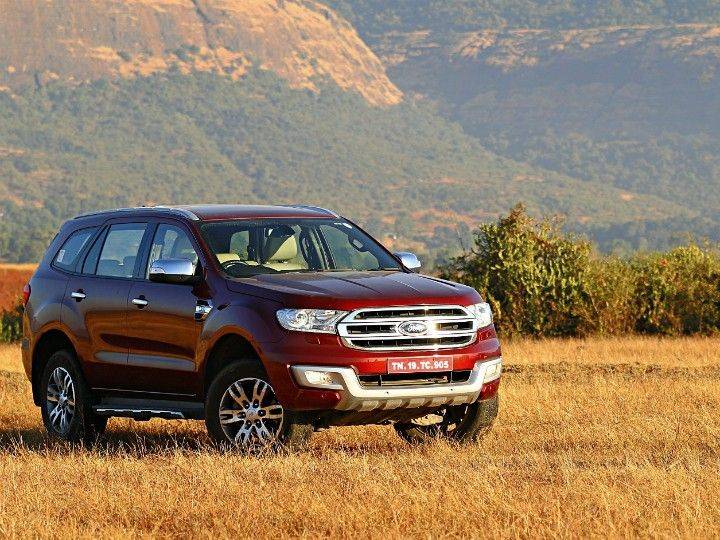 The American automaker has strategically increased the prices of the Endeavour to the tune of up to Rs 2.85 lakh as the demand for the SUV increases. The company had last year dropped the prices to tackle the competition it was expecting to face from the all-new Toyota Fortuner.
Toyota managed to price the SUV well, and Ford immediately got to the whiteboard so as to make the Endeavour look like a better value in comparison. It didn't have much impact on the Toyota's sales, as the company claims to have received 10,000 bookings so far for the Fortuner.
The price correction worked for the American, and the production stabilised. Driving the two SUVs back to back further cemented our notion that the Endeavour was not only the better SUV but was also priced lower. With the consensus favouring the Endeavour, the demand spiked for the brawny SUV and so did the production.

Since the price correction in September, the dispatch numbers for the Endeavour haven't shown any signs of a slowdown. The SUV brushed off demonetisation like it was just a scary dream and the company recorded a MoM growth of 45 per cent and 62 per cent in November and December, respectively. October 2016 dispatches stood at 388 units, followed by 562 units in November and 912 units during the last month on the 2016 calendar.
Meanwhile, the Fortuner has been selling like hot cakes. Toyota moved 1,924 and 1,780 units of Fortuner off the factory floor in November and December of 2016, respectively.

The 2.2-litre 4WD manual transmission in Trend trim received the best response after the price drop and, therefore, the biggest blow with a new sticker price that's Rs 2.85 lakh higher. The next in line are the Trend and Titanium variants with 3.2-litre 4WD automatic transmission, which are now Rs 1.75 lakh and 1.12 lakh pricier than before. The Trend variant with 2.2-litre 2WD automatic transmission remains unaffected and will continue to sell at Rs 23.78 lakh (ex-showroom Delhi).
The Endeavour is the better product of the two and remains good value. It's just not as easy to recommend as it used to be and the price update tilts the scale in the Fortuner's favour.
Recommended Variant :
Endeavour 3.2L 4x4 AT Titanium