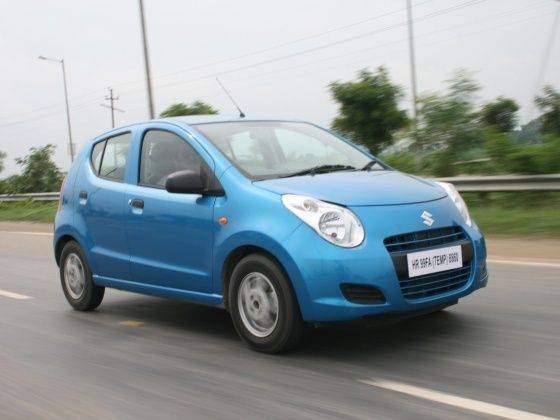 Swati Gupta, 24, bought her first car last year. A cautious driver, the Gurgaon-based IT executive had avoided driving in Delhi till she got married. She dreaded the stress of clutch and gear driving while caught in jams. Then, her husband organised a test drive for an A-Star with automatic transmission (AT). She was an easy convert. "I hadn't realised that automatic would make my driving so easy," she says.
Not too far away, Gaurav Jain, 42, moved back to India after 10 years overseas. The entrepreneur bought two cars - a Mercedes (AT) and Ford Endeavour, which has manual transmission (MT). "Manual only because they didn't have the AT option in Endeavour," he says. After getting used to driving in Europe and Singapore, Jain preferred the comfort of driving an AT on Delhi's chaotic roads. "I wanted even my dad to buy one [AT]. But he thinks the comfort is not worth the price they charge," he says.
Gupta and Jain are, of course a minority among Indian car owners - over 95% of cars on Indian roads are of the clutch and gear variety - but it's a minority that's growing. In the developed markets, AT dominates. Now in India, a combination of factors - a critical mass of AT lovers, rising number of women car drivers, more options in the volume segment, better technology giving better mileage and lowering pricing differential (vis-a-vis MT cars) - is giving car companies reason to bet bigger on AT.
"Fiesta is the first step. We will democratise AT in India," says a bullish Michael Boneham, managing director, Ford India just before unveiling power-shift AT Ford Fiesta earlier this week. "We will slowly move down to the volume segment," he says. He refused to go into specifics. But don't be surprised if you see Figo's AT version in showrooms in the next five years.
Reading the Fortuner
Boneham's optimism comes from some early market signals. Till last year Toyota's Fortuner, a 4-wheel-drive, offered only the manual version in India. "Globally, for a four-wheel drive, MT gives you the best experience. But in India our customers were constantly asking for automatic," says Sandeep Singh, deputy MD, Toyota Kirloskar India. They launched the automatic variant in January this year. Demand for the AT variant was almost 50% of total sales, and has now stabilised at around 35%, says Singh.
High-end buyers have a preference for AT cars and the surge in demand for the Fortuner AT is understandable. VW's Passat, the new Beetle, Phaeton, most BMWs and other luxury cars are available only in their AT variant in India.
The news is that demand is moving downwards to the more mass segment. Maruti's portfolio is the best barometer. Early this month, Maruti launched the AT version of the Swift Dzire. So far, demand has been encouraging. Now, Maruti offers the AT option in three models - A-Star, Dzire and SX4. In A-Star, the AT variant now account for 15% of sales, up from 10% a year back.
Honda, too, is witnessing something similar. Its popular model Honda City has seen its AT variant sales go up from 3% in 2010-11 to around 14% today. While car companies don't share their future launch plans, industry experts expect more models to feature an AT variant in India.
The Jam Factor
Mayank Pareek, managing executive officer (marketing), Maruti Suzuki, says he is seeing demand coming from cities like Bangalore, Pune, Gurgaon, Hyderabad. "Globe-trotting IT professionals who do short stints overseas are fuelling the demand when they return," he says. Also, the number of women car buyers is rising and many of them have a preference for AT cars, he adds.
But the biggest catalyst is the rising number of cars on Indian roads, the crawling traffic and jams - things that make the daily commute for Indian executives particularly painful if they have to go through the clutch and gear routine in stop-go-stop traffic.
"I knew that my car would be mostly driven by my driver. But the Delhi traffic is so bad that I didn't want to drive a MT car even the 30% of the time I would be at the wheels," says Jain.
Better Mileage
For a long time, AT variants in most cars offered distinctly less mileage than their MT counterparts - the difference on average was at least 10%. And the difference got bigger on congested city roads, with stop-go-stop traffic.
Now, new technology is narrowing the mileage gap - a critical incentive for the Indian car buyer. Today, most high-end cars - from Toyota to BMW - have AT technology that offers fuel efficiency almost at par with their MT counterparts.