The Ford Bronco Will Soon Have A Chinese Doppelganger
---
You read that right! Known as the Wey's P01, this SUV will soon be a part of Great Wall Motors' SUV lineup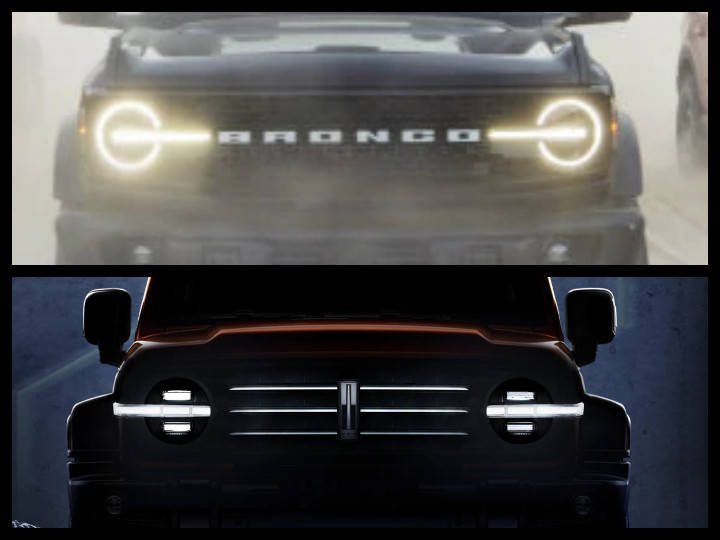 The folks at Ford Motor Company could be cross after reading this as a doppelganger of the iconic Ford Bronco is on its way. This particular SUV, known as the P01, is from Wey's, a sub-brand of Great Wall Motors, which is set to introduce its Haval range of SUVs in India soon.
All popular cars get copied in China. There's even a Chinese version of the Range Rover Evoque!
Chinese carmakers have a pretty strong record of copying designs of popular cars from the west. Notable models include the Landwind X7, a copycat version of the Range Rover Evoque, while the Haima 7X's interior looks eerily similar to what Mercedes offers in its SUVs! The Ford Bronco is the latest victim of the cut-and-paste job. Yes it was bound to happen considering the overnight stardom the new Bronco has received, but we didn't think it'd happen so soon.

The Wey's P01 looks near-identical to the erm… Ford Bronco. Most of the fancy design elements of the Bronco have been carried over, albeit with smart differentiation. For instance, the round headlamps, though similar to the Bronco, have been flipped around while the P01 gets a unique grille. Even at the rear, the P01 gets similar looking LED tail lamps with slightly redesigned elements. Apart from these changes, both SUVs look spot-on with almost no differentiation.

But there's also another SUV that the P01 takes inspiration from: the Haval Big Dog. The Big Dog too is part of Great Wall Motors' lineup and has been designed by Phil Simmons, a former Jaguar Land Rover designer. This could be the reason why both SUV's take the more rugged and butch design approach.

Coming back to the topic of the day, it remains to be seen if the P01 boasts the same off-road chops as the Ford Bronco. You can read more about the Bronco's specifications and features here. We also hope Wey's hasn't copied those cool iconic touches we particularly liked about the new Bronco.
Add Your Comments