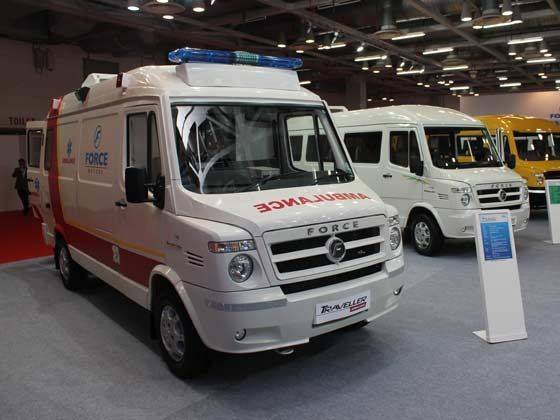 With the commercial vehicle segment witnessing steady improvement, Force Motors added three new vehicles to increase its portfolio. The recently launched Traveller 26 which is the only 26-seater monocoque panel van in the world got an update of air-conditioning to improve comfort of its passengers. Apart from the updated Traveller 26, a CNG and more luxurious variant of the Traveller was revealed which would be economical to run and has been specifically designed for inter city commute.
The vehicle will feature 12 reclining seats so that passengers can travel comfortably with ample space in the rear to accommodate their luggage. Force also showcased a special school bus specifically designed for small kids with all the different child safety regulations taken into account.
The Pune based manufacturer also unveiled its new range of special purpose vehicles which can be employed by municipal corporations for cleaning purpose. This range of vehicles can be specifically ordered for varying applications like the garbage tipper, jetting machine and de- silting machine for solid waste management. The special purpose vehicles will be based on the Traveller Shaktiman and the Trump range of vehicles.