Firefox launches two new Gary Fisher bicycles
November 5, 2012
Views : 11601
---
Two new additions to the Trek range of Gary Fisher bicycles, SuperFly AL and SuperFly Comp, priced at Rs 1.45 lakh and Rs 2.35 lakh respectively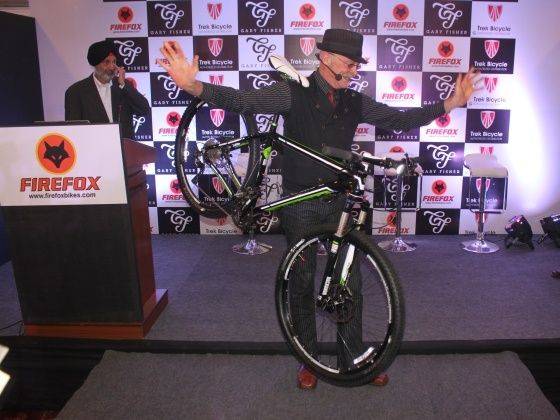 After the launch of affordable bicycles in collaboration with MTV, Firefox have now introduced two new design concept bicycles, the SuperFly AL and SuperFly Comp that were unveiled by their creator Gary Fisher, and are priced at Rs 1.45 lakh and Rs 2.35 lakh pan India. The bicycles are made from an aluminium alloy to make them lighter and faster. Also Read: Firefox launches MTV bicycles

"Today we are launching the 29er series that was invented by Gary Fisher. The bikes with 29-inch wheels are the latest as compared to the standard 26-inch wheels. We will be adding additional models every year as the market demand develops. We expect to increase our sales growth to one lakh bikes year by year in 2015," said Shiv Inder Singh, Managing Director, Firefox Bikes.

According to Gary Fisher, the new '29ers' range is easier to handle compared to conventional bikes that are difficult to control at low and very high speeds. The bikes are also equipped with hydraulic disc brakes, front thru axle, remote lockout lever to lock the suspension on the fly, tapered head tube for better aerodynamics and press fit bottom bracket that allows the bearing to press into the frame rather than threading on conventional models.

With 100 dealerships across the country, Firefox sells over 55 models, covering the entire spectrum of Mountain, All-Terrain, BMX, Road and kids bicycles. In India, Firefox is the sole distributor of Trek Bikes.