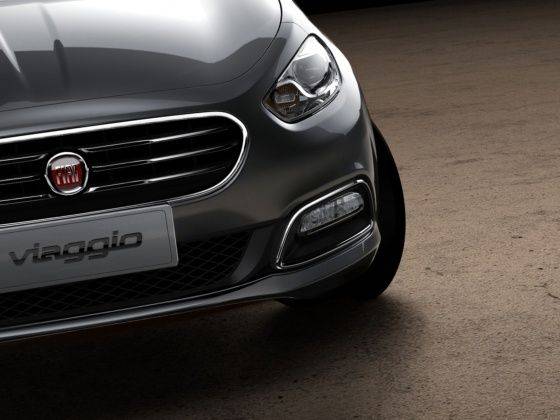 In a joint venture with Chrysler, Fiat has published the first official snapshots of the Viaggio that will be debuted globally at the 2012 Beijing International Auto Show. Based on the CUSW (Compact US Wide or Compact Wide) design, which is also the basis of the 2013 Dodge Dart, presented at the 2011 Detriot Motor Show and originally developed for the Alfa Romeo Giulietta, the 4.6-metre Viaggio will have option of the 1.4-litre T-jet in two powerbands – 121PS and 142PS. The petrol mill will have the option of being mated to a five-speed manual or a Dry Dual Clutch 'automatic' Transmission (DDTC) developed in-house.
Designed at the Fiat Group Style Centre in Torino, the contemporary Fiat 'face' blends in with the body lines and rear LED tail lamps, it will be produced at the company manufacturing facility in Changsha, Hunan Province. The first lot will be produced from July and will go on sale by the third quarter of 2012.
With the Viaggio, Fiat intends on taking technology a notch higher in terms of power, fuel efficiency, technology and vehicle dynamics in the largest selling segment in China. The company will also share its aims of the present and future in its joint venture as the Fiat-Chrysler group and its willingness to become a key player in one of the largest automobile markets.
The Viaggio is expected to be the Bravo for the Indian automotive market. However, there is no official statement on when the sedan would be launched in India. And with rising petrol costs, Fiat will surely launch the Viaggio in a diesel engine that may be the 1.3-litre Multijet diesel, seen under the hood of many hatchbacks and sedans in the country.