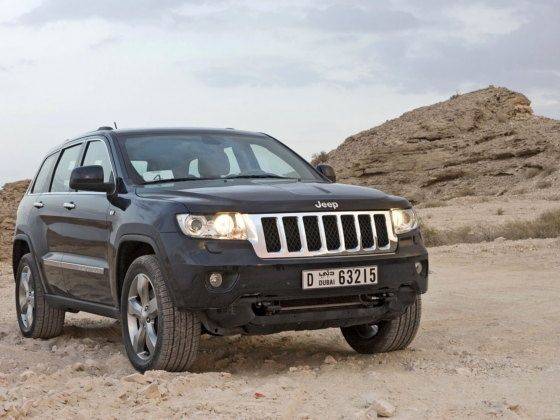 Fiat, one of the first Western carmakers to enter India but now the worst performing, opens a new, fully-owned 57-dealer network on April 1. Rather than launch a new model in the cheap, small car segment that dominates India and is ruled by Hyundai and Maruti Suzuki, Fiat plans to tap into fast-growing areas like sports utility vehicles (SUVs) and sporty cars. It will bring its Chrysler Jeep SUV to the country this year and build a small version of the car there by 2015, as well as take aim at the higher end of the market with Abarth, the sports version of its 500 and Punto models.
Analysts think it will be a challenge, but could work.
"I think Fiat's focus is on launching a couple of niche products and rebuilding the customer experience," said Deepesh Rathore, managing director of IHS Automotive India. "It's painful but it's the time to tell the customer that Fiat is different from the image he or she has had in mind."
Fiat agreed in 2007 to build and sell cars with Tata MotorsBSE -2.34 % as foreign automakers began piling into the fast growing market. But after three years of falling sales at dealers where Fiat's cars were displayed along the lower-priced Tata competitors, the Italian company decided in May 2012 to cut its distribution agreement with its Indian partner.
Areboot is certainly in order. While Fiat's 1.3-litre Multi Jet diesel engine is under the hood of 75% of India's small cars, the automaker sold just 203 Fiat-branded autos in February, the worst of any major brand, and its market share has dwindled to a mere 0.3% this fiscal year. "We all believe that we have scratched the bottom of the barrel," Enrico Atanasio, managing director of Fiat India told Reuters. "(Our performance) is not what the brand deserves."
Now is not a great time for a relaunch. Car sales in India are set to fall this financial year for the first time in a decade, hurt by high interest rates and slowing economic growth (Read : Fiat bringing Jeep brand to India in 2013).
Yet the potential is there. LMC Automotive expects India's car market, currently around 2.6 million vehicles, to grow to about 6.9 million in 2017. That's around half its forecast for western Europe, although well below its projections of 16.9 million for the US and 31.5 million for China.
"India is a small, low-margin market for Western auto makers... there is no indication of a near-term earnings upside," said Phillip Houchois, auto analyst at UBS. "But if you think India will one day be like China, it's nice to be able to put down roots there."
2013 JEEP WRANGLER
With enthusiastic new dealers, Atanasio believes Fiat can end 2013 with 1% of the market and aim for 5% longer term. It plans to exit the year with 112 dealers, versus the 170 it had with Tata, and will continue to build engines and cars locally with the Indian company.
A boxy Fiat sedan, built by Premier Automobiles from 1964 as the Fiat 1100 Delight, is a familiar sight in Mumbai where many still ply roads as Premier Padmini taxis. But more recently, its Punto hatchback and Linea sedan have not caught on. Fiat simply did not get the product offering right, Fiat chief executive Sergio Marchionne admitted earlier this month.
Fixing it means introducing the Jeep Cherokee and Wrangler models this year, to grab a piece of India's booming SUV market, which LMC Automotive sees reaching more than 1 million by 2019 from just 363,000 last year Fiat also plans in 2015 to begin production in India of anew mini-SUV Jeep currently under development, which will be sold locally and also exported to other markets, Atanasio said.
It will not, however, launch a new model in the low-priced small car segment which accounts for around 70% of sales in India as middle class families trade in their motorcycles for fourwheeled status symbols (Read : Fiat bringing Jeep brand to India in 2013).
2013 JEEP WRANGLER