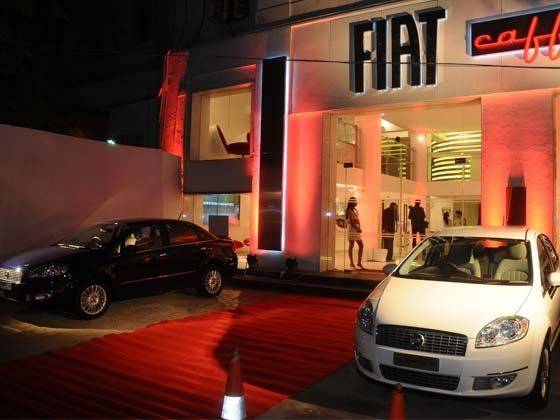 Currently operating in India under an Industrial joint Venture with Tata Motors, FIAT has made worthy contributions to India's passenger car market with its Grande Punto hatch and the stylish Linea sedan, both of which continue to be the hallmarks for the Italian marque's one and a half decade long existence in the country.

But unknown to many, FIAT globally is nothing short of a gigantic operation, and top luxury and sports car brands the likes of Ferrari, Maserati, Alfa Romeo and Abarth are all operational under its guardianship. To better exemplify this very truth, FIAT recently opened its first every FIAT Caffe in New Delhi.

Located at Tolstoy Marg in the nation's capital, the company's inaugural Caffe is positioned to offer customers and enthusiasts a very distinctive Italian automotive lifestyle experience, while providing the means and materials to help them enhance their knowledge and overall awareness of the century old automotive brand.


At the Caffe, customers can go through the latest FIAT India cars on display, take a test drive or simply spend time reading about FIAT's worldwide operations and glorious history at the in house library located within the Caffe.


Speaking at the inauguration of FIAT first ever Caffe in India, Mr. Rajeev Kapoor, President & CEO FIAT India Automobiles Ltd said, "With this Caffe we aim to promote our Italian heritage and the 'real' FIAT brand, by engaging a passionate connect amongst the audience and prospects with FIAT automobiles. The Caffe will provide us with an opportunity to hold an array of events, both car and lifestyle related, demonstrating the values and culture we share at FIAT, amidst the Italian ambiance while sipping on authentic Italian coffee."

For those looking to establish a long-term connect with the brand FIAT will host special events, product display and previews at the Caffe from time to time. A second FIAT Caffe is also scheduled for launch in Pune later this year.