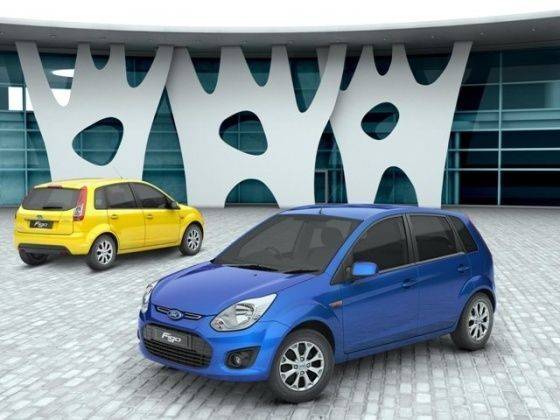 Till midnight on Dhanteras, car buyers shopped like they hadn't in a long time, bringing much-need cheer to the auto industry this festive season. It was indeed a Super Sunday for automakers as buyers thronged dealerships across India, particularly those in the north and central regions, helping the industry record its highest retail business for any single day in the festive season in the past two years.
Figures made available from carmakers on Monday reveal that automakers have bypassed their sales targets and posted on an average 20-25% higher deliveries over the previous year's Dhanteras.
India's largest carmaker, Maruti Suzuki, made a smart bounce-back on the back of demand for the new Alto 800 and renewed interest in the Swift hatchback and DZire sub-compact sedan. "We have retailed over 10,000 cars on Dhanteras," said Mayank Pareek, Maruti's chief operating officer (marketing & sales). Maruti's deliveries have increased 19% this festive season over a year ago, thanks in the main to Sunday's buying frenzy.
Driven by the twin engines of attractive discounts and new launches, manufacturers were also encouraged by the return of interest in petrol models; if growth has been sluggish in the past nine months, it's been thanks largely to the absence of any enthusiasm for petrol-powered vehicles.
"There is a renewed customer interest in petrol models of the i10, Santro and i20 while demand for diesel cars is still going strong. We are hopeful that this positive sentiment continues even after the festive season of Diwali," says Rakesh Srivastava, Hyundai's senior vice-president (marketing & sales). The South Korean carmaker has so far posted an 11% growth this festive season over a year ago.
Steady Build-up in Consumer Interest
"In this festive season, customer interest has improved and demand mirrors the sales seen in earlier years (pre-slowdown)," added Hyundai's Srivastava.
Carmakers also point out that there has been a steady build-up in consumer interest since the festive season kicked off with the Navratras last month - that explains the 33% spiral in passenger car sales in October, fuelled by a burst of 87% in dispatches of utility vehicles from factories over the same month in 2011.
"This year, the festive mood had seeped in much earlier. Customer inquiries were high right from Navratras. The deliveries are comparatively higher over the past few days, and this time we retailed over 450 cars on Sunday, which is much higher than 361 cars delivered last year on this day," said a Delhi-based Maruti dealer.
The two-wheeler makers too joined in the festivities. Honda Motorcycle & Scooter India (HMSI) sold some 50,000 bikes and scooters on Sunday, a 138% spurt over the Dhanteras of 2011, even as most of its dealerships in north and central India ran out of stock by late evening.
"We sold more than double of the 21,000 bikes and scooters delivered last year," averred YS Guleria, vice-president (sales & marketing), Honda Motorcycles.
"Customer sentiment was terrific and, in fact, if we had more stocks, out tally would have been higher this time around," he added. HMSI ran out of its flagship Activa scooter and the newly launched Dream Yuga bike at many of its dealerships on Sunday.
Hero MotoCorp, the No 1 two-wheeler maker, sold over a lakh bikes and scooters on Dhanteras. Its best-selling model, the Splendor, for the first time crossed the 40,000 sales mark for a single day on Sunday. "Customers have been lapping up our brands such as Splendor and Passion as well as our new models such as Maestro and Ignitor, thereby handsomely driving our overall volumes," said Anil Dua, Hero MotoCorp's senior VP (marketing & sales).
Still, Sunday's scorching pace may be difficult to sustain in the months ahead. Analysts tracking the auto industry remain cautiously optimistic despite higher deliveries on Dhanteras.
"The market has been showing some improvements in recent days but the industry is not out of the woods. I expect the market to be sluggish in coming months with the macro economy throwing no surprises to turbocharge auto sales," said Deepesh Rathore, managing director for India at research firm IHS Automotive.