Expect Two New Models From Ferrari By September
---
Ferrari might take the wraps off its Purosangue SUV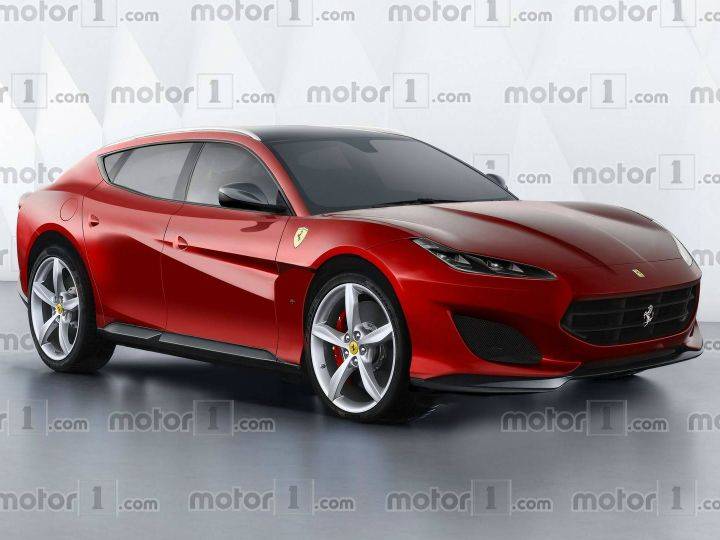 Ferrari's first ever SUV was also spied testing recently.
The SUV was hidden beneath a GTC4Lusso body shell.
The second piece in the puzzle might be the 812 Superfast Spider.
Ferrari bossman Louis Camilleri has officially revealed that two new models will be unveiled by September. If that's the case, we might be looking at the debut of the first-ever Ferrari SUV, the Purosangue, along with what is speculated to be the convertible version of the 812 Superfast.
Speaking at the Q2 2019 earnings conference, Camilleri said that the two new models will be unveiled at their Fiorano test track during an event that will span across two weeks. The Italian brand's top clientele has already received the invite for the event which "will showcase all that Ferrari stands for," Louis Camilleri was quoted as saying. Ferrari has also hinted that it will debut another model by the end of this year.
The Italian marque sits at the top of the food chain when it comes to product line secrecy. Maranello's camouflage game is ace and generally won't make it to the automotive paparazzi's eyes. There is no solid evidence to back the speculations surrounding the two new models. But if we can safely speculate, then one of those will be the upcoming Ferrari SUV, the Purosangue. The fact that the SUV was spotted testing before solidifies our speculations. But thanks to the aforementioned camouflage game, we still have no clue how it will look. Ferrari has been testing the SUV for a while now, but the interesting part is that they have been using a GTC4Lusso body shell for that. Clever, right?
If we are going by the rumour mill again, the second model will most likely be the 812 Superfast Spider. As the name suggests, the convertible version of the grand tourer is on its way as some Ferrari owners have reportedly received invites dated for September.
Meanwhile, Ferrari unveiled the SF90 Stradale that combines a V8 and three electric motors to put out 1000PS of power! The information regarding the two new models are all speculative and since we are speaking of Ferrari, there are also chances that we might be looking at something else.
Image Source: Motor1
Add Your Comments