F1 2020: British Grand Prix Pre-Race Talking Points
---
Hard luck for any driver that isn't driving a Mercedes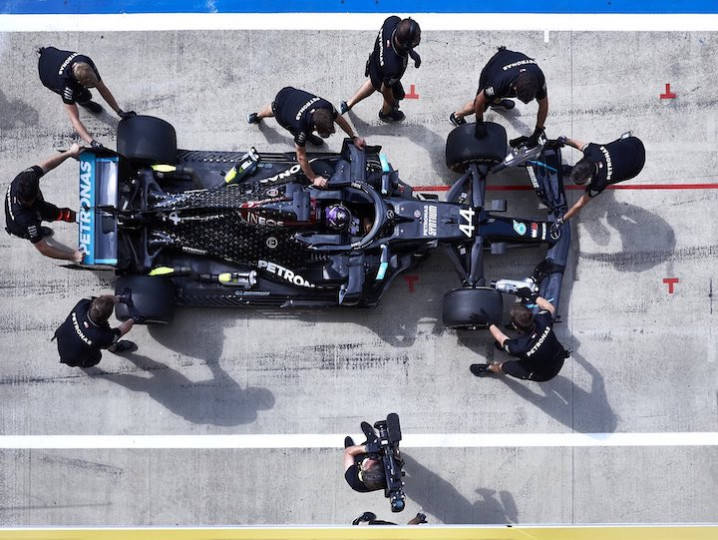 Lewis Hamilton's 91st career pole position was his 65th with Mercedes since he joined the team in 2013. That's as many poles as Ayrton Senna scored throughout his entire career. If you are willing to believe that Hamilton is as much better than Senna and Michael Schumacher as his stats suggest, then you will believe his Mercedes teammate is way better than Max Verstappen, Charles Leclerc and Sebastian Vettel. Another dominant Mercedes 1-2 in qualifying for the British Grand Prix at Silverstone was a reality check about just how dominant Mercedes has been since 2014.
Reality check

F1 also got a real world reality check when Racing Point-BWT Mercedes driver Sergio Perez tested positive for COVID-19 on Thursday. A reminder that the pandemic that has infected nearly 18 million people and claimed 684,566 lives is very much present and not gone anywhere. Perez had flown to his home country of Mexico after the previous round in Hungary and claimed he had followed all the necessary precautions. Mexico, however, has the sixth highest COVID-19 caseload in the world and its testing rate per million people of its population is half of India's. So it is conceivable that Perez could have only done so much to avoid getting infected.
A super sub

Nico Hulkenberg got the call from Racing Point to fill in for Perez who will not only miss the British GP but also next week's 70th Anniversary Grand Prix due to having to quarantine. The German, who lost out on an F1 seat after 2018 was welcomed back by fans who were none too pleased to see the broken financial system of the sport leave him high and dry. Top ten times in Friday's free practice sessions were encouraging but he could only manage 13th in qualifying. Issues with his seat - as a result of a very hurried seat fitting - and the headrests were proof of his rust having been away from F1 for so long. Nevertheless, the team will be hoping he can score some points to help in the constructors' championship.
What competition?

Does Mercedes really have any competition left in F1? A good way to answer that is to look at the team's 'number two' driver Valtteri Bottas. The Finn was over seven tenths of a second faster than Red Bull Racing-Honda's Max Verstappen. No disrespect to Bottas, but the Dutchman is - by consensus - a far better driver than that gap suggests. In a perfect world Verstappen would be in a car of equal ability as Hamilton. Instead we are currently in a world where the big spenders rule and Mercedes' advantage since 2014 has more or less been maintained. If you are not in a Mercedes, don't even bother challenging for a race win let alone a championship.
Add Your Comments