E-Mobility In India - What You Need To Know
---
There are a lot of unanswered questions pertaining to electric mobility in India. We answer a few of them to help you understand the future better.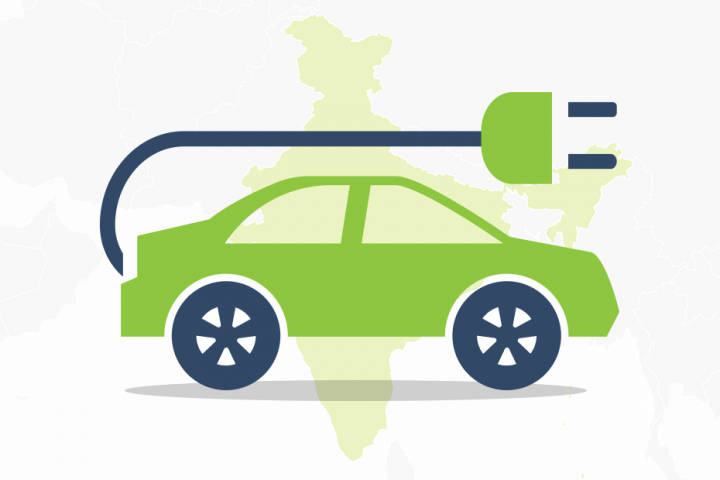 There is a lot of confusion and speculation around the term 'electric mobility.' We all know that the shift from IC engines to electric motors is happening, but when, how, and will they beneficial to the environment are some of the big questions that even we needed the answers to. So, when the iTEC India 2017 conference was being held with a central theme of 'Electrical Vehicle Ecosystem – Resetting the Future of Mobility' we couldn't stay away. Moreover, it brought ARAI, SAE-India and IEEE-IAS on a unified platform to help us understand the future of the Indian automotive sector.
This three-day conference had a lot of presentations, a bunch of them being too technical. But there were some key takeaways which, although they failed to define a clear picture of the future, nevertheless painted an elaborate path. Here is a summary of what we learnt.
1. When will electric vehicles be here?

This is one of the most commonly asked questions. And the answer is not a straightforward one. Each car manufacturer in the country on an average has about 7 to 8 cars in its lineup. Now, its entire lineup is not going to go electric overnight. Just as these models were introduced over a prolonged period of time, electric cars will also be rolled at either the same or a slightly faster pace. And so, it will easily take more than a decade for the majority of the cars in a manufacturer's lineup to become electric.
Keeping this in mind, though there will be electric vehicle options available in the Indian market in the next five years, they will be very limited and not too advanced in terms of their battery technology. Viable options for electric cars are expected to be available after at least a decade of refinements, advancements towards the tech and infrastructure development.
2. What changes are required in the current infrastructure to support EVs?

We have heard a lot of people rant that there has to be a lot of infrastructure changes before the Indian mobility scene can go electric. Yes, that is true, but what are these changes?
To understand this, we first need to take into account the electricity consumption pattern. In a day, the power consumption in the late afternoon and evenings is the highest, when it almost reaches peak load capacity. Now, if electric cars are also charged at the same time, it could very well overload the grid. Hence, either the time for charging of EVs needs to be regulated or the bandwidth of the grid needs to be increased. Both of which is no easy task.

Second is the issue of installing charging stations, which needs to be set up by private manufacturers and not the government. Now, given the capacity of the grid, a particular area can have only a limited number of charging stations. For example, an average locality could accommodate two, maybe three, charging stations in the present scenario. Even given fast-charge capabilities, one station will be able to serve about 30 cars during the working hours of a day, which is the ideal case. Given that more cars pass through a fueling station in an hour and then run for a longer distance, this is going to be an issue. Hence, an entirely new structure of charging stations needs to be set up for this to be resolved.
3. Are these changes happening?

Well, yes. Though charging stations are not being set up, power generation is increasing rather well. Let's take an example of Maharashtra. Back in 2006, the total power produced in the state, by all means, was 74,794.6 MWh. In 2016, this number was up by more than 50 percent to 117744.4 MWh (National Institution for Transforming India - State Statistics). But, you might say that though the power is increasing, consumption is increasing as well. So, let's look at a more relevant number - peak demand deficit.

In 2015-2016, the peak demand deficit in the state of Maharashtra was 23 per cent. In 2016, that dropped to 2 per cent (National Institution for Transforming India - State Statistics). Now that is progress.

There is still a lot that needs to be done to develop an infrastructure for electric cars, but the government is not blind to the requirements and steps are being taken to meet the same. With 12 years still left in the current government's verbal deadline for electric mobility, things might just get in place by then.
4. If we are burning more fossil fuels to generate electricity, are EVs really 'green'?

Good question, one that holds grave importance in the whole debate of going 'green'. For this, we need to first understand the dependency on different sources for the generation of power.
As you can see, thermal generation still dominates at 66.30 per cent. Renewable sources combined account for 31.70 per cent and nuclear energy is at a low 2.1 per cent (Ministry Of Power - Power Sector Glance - All India), as compared to a country like France which has over 76 percent dependency on nuclear. Though India is trying hard to reduce the dependency on fossil fuels, bringing that huge piece of pie down is no piece of cake. Even with an over the top optimistic approach, we will be able to bring it down to just about 54 per cent by 2020.

But, with the increased load of charging EVs, that estimate is not coming down anytime soon. This can be estimated by looking at the consumption pattern since 2006. India has increased its dependency on thermal power significantly as compared to other renewable resources, whereas hydroelectricity has remained pretty much constant (Energy Statistics 2017, Ministry Of Statistics And Programme Implementation).

Another major consumer of electricity in India is the industries. In fact, industries account for about 50 percent of the total electricity consumption in the country. If we pollute the environment by making electric cars and then generating electricity for them, the answer to 'Are e-vehicles green?' is not one you would like.
5. What about two-wheelers, trucks and busses?

Another important question. One that people are not talking enough about. A good chunk of pollution comes from old and abused commercial vehicles. Though work is being done to electrify these vehicles, nothing concrete has come out yet. This is primarily because the biggest challenge for EVs is its range and the sheer volume and weight of batteries. For commercial vehicles which have to carry heavy loads over long distances, the current technology is inadequate. So, yeah, that will take time.

Electric two-wheelers are making strides, but the heavy cost of batteries and the limited space resulting in a limited range are the biggest drawbacks. But nonetheless, these issues are being tackled with at quite a fast pace.
6. Cost Of Electricity

In India, the cost of electricity varies depending on usage. For example, in Maharashtra, domestic consumption varies from 0.66 to Rs.6.85 according to consumption slabs per KWH, commercial varies from 4.20 to Rs. 8.10, and industrial varies from Rs. 3.5 to Rs. 4.75. Now, with varying rates, there is no clear demarcation on how much charging an electric car would cost.

Now take this into consideration: petroleum is one of the biggest sources of revenue generation for the government. A report in the Economic Times claims that during the financial year 2016-2017, the government earned Rs 2.67 lakh crore revenue from petroleum on account of several increases in indirect taxes like excise, customs and import duties. In fact, in 2012-13, the revenue from the sale of petrol was Rs 23,710 crore and from diesel Rs 22,513 crore. In 2016-17, petrol and diesel fetched Rs 66,318 crore and Rs 124,266 crore revenue respectively, which shows a massive hike (Data provided by the Directorate General of System and Data Maintenance (DGSDM) in response to an RTI application, filed by social worker Chandrashekhar Gaur of Neemuch district in Madhya Pradesh).
Now, if the consumption of petroleum is supposed to go down, there is a huge chance that the government will price the charging of EVs at a premium because a car is still considered a luxury commodity. Also, take into account that the charging stations will be set up by private companies which can ask for a hiked price for services like fast charging etc.
7. What is the practical kilometre range of an electric vehicle?

Though there are EVs with over 500km range in the world, we will speak about just the practical ones in the country. A small car like the Mahindra e2oPlus will give you a practical range of about 80km. With the tech moving forward, you can expect a range of about 150-200km from electric vehicles. But this will still depend heavily on the type of terrain and your driving style.

But there is good news. A lot of cars as well as battery companies are looking to develop modular battery packs. This will be swappable battery packs which will be able to either replace the current battery of your car or can act like an additional unit that can extend the range up to certain kilometres. Honda did showcase such a modular battery pack at the iTEC conference but it was a prototype and still in the development phase.
Another proposed prototype is having common battery packs for every electric car. This is a little farfetched but makes total sense. Imagine going to a charging station and instead of plugging your car in, just swapping a battery pack and continuing onwards. Then on the next one, doing the same, just as we do with petrol. For this, all cars will have to standardise the battery and its connectors, chances for which are slim.
8. Are IC engines dying?

Well, no. Though this is a fact that fossil fuels are fast depleting and they will end one fine day. But until then, IC engine-powered car will survive. Experts in the industry predict hitting a balance of electric cars and IC cars in the coming three to four decades, but not anytime sooner.
9. Why is the Government pushing for a shift to electric vehicles?

Because they don't want what happened with conventional-powered cars to repeat. Even in India, the technology in IC engines is dominated by foreign manufacturers. There are a few like Mahindra and Tata but the market is dominated by Maruti Suzuki and Hyundai. More so, there are no Indian manufacturers in the big-car scene. If the government does not push, or provide subsidies for imports of these e-vehicles or components, it is going to be the same thing again. The government sees the shift towards mobility as a big technological move, and one which will create more jobs in the country. If it is not forced upon manufacturers, they will begin to import components which will again leave us asking for technology rather than dominating it.
Similarly, if hybrid vehicles are given subsidies, they will become kind of an escape route, pushing an inevitable shift to electric mobility even further into the future.
10. Here are some important quotes from the conference which would help you understand the scenario better.

Dr Abhay Firodiya, Chairman, Force Motors Ltd: "As we are entering the era of e-mobility, importing devices would mean we are creating wealth and jobs in other countries. We should insist on making these devices in India and aggressively push this agenda forward to make most of the opportunity. We must come up with relevant business models in this sector."
Dr Firodiya also highlighted the fact that India being a global hub of small cars has the means, resources and technology to be a game changer in the e-mobility sector. He also emphasized on the need to educate common people, the media and the government about electric vehicles. "We as manufacturers will have to take this responsibility spread awareness about this technology and its benefits."
Rashmi Urdhwareshe, director, ARAI: "Efficient transportation system always helps the economy of any country grow at a higher rate. E-mobility is now a buzzword and it will change the transportation scenario completely. We need affordable and adaptive innovations to make transportation much safer and less polluting in the near future."
This is a summary of what we learnt in the conference and is relevant in the Indian context. If you have any more questions, feel free to ask them on our social media platforms.