Don't Worry If You Missed The Geneva Motor Show, Virtual Reality Has Got Your Back
Apr 11, 2020
Views : 1408
---
Volkswagen has created a virtual reality of its Geneva Motor Show stand because why not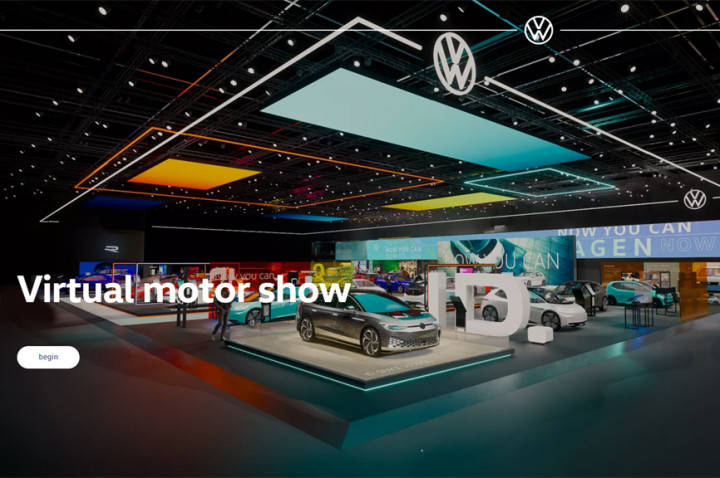 The virtual tour is available for free of cost in two languages: English and German.
The tour will be offered until April 17.
Some highlights include the new Golf GTI, GTD, GTE, T-Roc R, T-Roc Cabriolet and the ID. Space Vizzion.
As the entire world battles against the novel COVID-19 pathogen which has managed to spread like wildfire since its discovery, many countries have gone into complete lockdown. A slew of events have also been cancelled and the prestigious Geneva Motor Show was one of the first events to be called off. But that doesn't mean the organisers don't want you to experience it.

The Paris Auto Show, New York Auto Show and now, the Beijing Auto Show have also been cancelled. But, as with everything, this will also pass. And worry not if you missed the Geneva Motor Show because technology and virtual reality has got you covered. In this day and age where virtually travelling to any part of the globe is just a few clicks away, you can also get a glimpse of the Geneva Motor Show as Volkswagen has created a virtual reality of its stall, which can be accessed by going to this link.

You can access it anytime, anywhere and take a stroll through Volkswagen's lineup of cars. We are talking about the ID.3; the spanking new Golf GTI, GTD, GTE and other variants; the Touareg R hybrid; T-Roc R, T-Roc Cabriolet; and even the ID. Space Vizzion. The dedicated portal offers a 360 degree view where you can even change the colours and rims of the cars being showcased. You can also take part in a guided tour or go to your desired car or stall. Moreover, users can also create their VW ID to receive special offers in the future.

"I am pleased that our marketing team has succeeded in making our booth available to all visitors despite the cancellation of the Geneva Motor Show," said Jürgen Stackmann, Member of the Volkswagen brand Board of Management responsible for Sales, Marketing and After-Sales. This initiative is a welcome change and a nice addition for those who can't make it to expo floors in the future.
But there is a small catch, you'll only be able to take this virtual tour until April 17. It is free of cost and is available in two languages: English and German. What are you waiting for then?
Audi Has A VR Solution To The Dreaded 'Are We There Yet?
You Can Now Buy Any Hyundai Car Online And Get It Delivered!
Add Your Comments