Can This DC2 e-Amby EV Revive The Ambassador In India?
---
The new concept is aimed at celebrities and politicians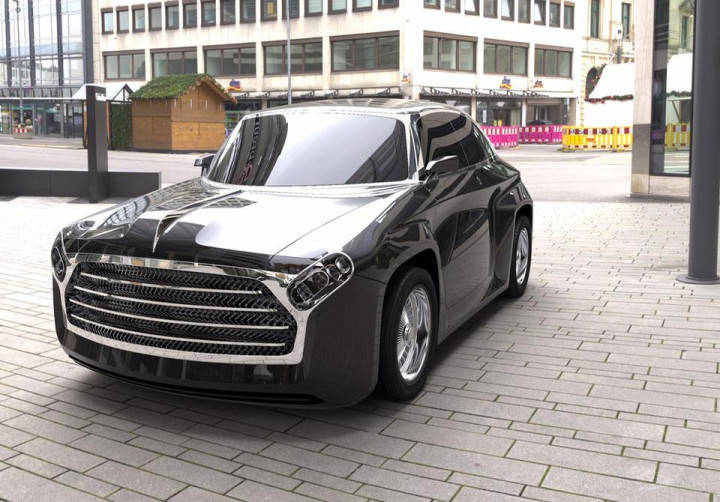 It is a four-door electric sedan which could be powered by a motor at each wheel or by an axle-mounted motor.
The original Hindustan Ambassador was a front-engined, rear-wheel-drive sedan based on the Morris Oxford.
DC Designs had showcased another concept car called the Ambierod at Auto Expo 2008.
DC2 says the e-Amby has been designed to cater to celebrities and politicians.
Dilip Chhabria's DC2, formerly known as DC Designs, is known for its concept cars and for making the DC Avanti sports car. The design company has come up with new renderings for an electric car concept called the e-Amby. It is a short-wheelbase, four-door reimagination of the Hindustan Ambassador.
The DC2 e-Amby features a cab-forward design. There are references to the Ambassador's aesthetic everywhere -- at the front, the bonnet bulge is a reference to the pinched bonnet design which Hindustan added to make the Ambassador more modern. The large faux grille is similar to the Ambassador, too.

At the rear, the curved roofline meets a simple boot lid which houses oversized stacked taillamps. Despite its flared square wheel arches and wire wheels (the Hindustan Amby had steel wheels), the e-Amby shows more restraint than we're used to seeing from DC Designs.
So who's the e-Amby for? DC2 proclaims that the electric car is "India's own national car identity for politicos, celebrities and the elite." But after decades of using Ambassadors, politicians have moved on to Toyota Fortuners and celebrities now drive Mercedes and Range Rovers. While the Indian government once bought Hindustan Ambassadors by the dozen, it now leases its official cars, often from Maruti Suzuki.

The e-Amby seems a bit like the Microlino concept based on the BMW Isetta. What once used to be a regular car is now a niche vehicle. As a stylish little runabout, the DC2 e-Amby is likely to find lovers among movie stars who want to support green driving and can afford what is likely not going to be an inexpensive car. We hope to see the e-Amby reach production, possibly without the Tata Harrier wheel arches. But will India's elite take to the cutesy EV?
Add Your Comments